Automation will boost the next generation of collaboration tools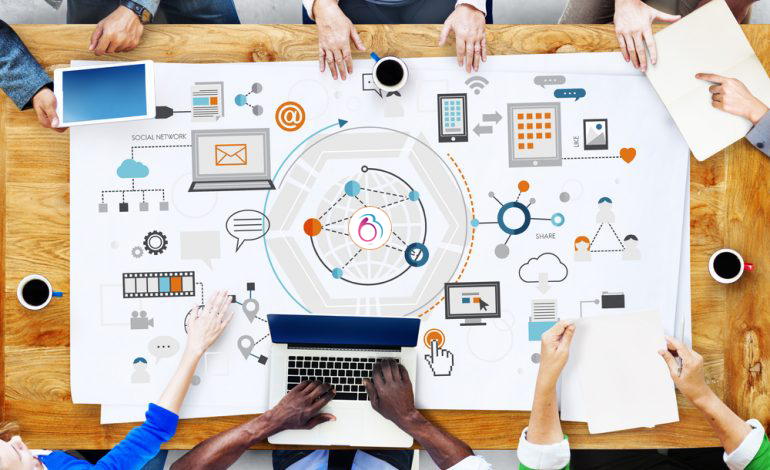 Data specialists have no lack of tools available to them for collaboration – chat, email, online docs, video meetings, and more. But these tools have one thing in common: They are fixed in their capacities, which means data specialists have to adapt their work to the limits of the software. This is the wrong way around.
These fixed-capacity tools have been an important step for collaborative work, but they will not drive the exponential productivity gains enterprises are now looking for. There is a huge hunger for practical innovation and taking management of work a step further.
Organizational leaders empower their workers to achieve more by drastically up-leveling the way they collaborate with others – how they share, track, update, and report on work. Simply adding more tools to this equation is not the answer. Teams need the ability to do more than communicate and share files; they need a way to manage and execute work that drives greater productivity and accountability.
As we discussed in a previous post, the gains enterprises need will come largely from automation, which allows workers to free up time spent on repetitive, daily tasks and focus instead on work that yields a much higher return for the business, as well as providing greater job satisfaction.
But automation must be accessible to all employees, in all industries. We've long had software that can automate workflows, but it typically needs to be configured by the IT department which adds time and expense. The resulting solution is built for a single use-case and leaves the vast majority of daily work untouched.
Information workers need tools they can easily adapt themselves to automate the great diversity of loosely defined, unstructured work they perform everyday. In this way, we move away from fixed-function tools like email and instead towards software that adapts to the work at hand.
At Smartsheet, we've started addressing this through innovations introduced at our ENGAGE customer conference last month. We launched capabilities that allow any user, regardless of their technical ability, to automate parts of their daily workflow, boosting productivity and accelerating task completion.
AI will advance automation even further, allowing software to adapt itself to the task at hand. But too often, AI requires companies to hire an army of data scientists to implement, and highly technical users to take advantage of it. AI must be introduced in a way that benefits all users, without causing disruption to the business.
We're currently using AI in a way that's invisible to the end user but adds tremendous value to our product. Each day, we collect data on how thousands of customers are using Smartsheet and, using machine learning, we analyze that data to recommend features that allow individual end users to work more effectively.
In the future, AI will make software even more adaptable. For example, it will recognize that an employee needs to email five colleagues every week to compile a report, and offer instead to automate that process for him or her. In addition, natural language processing will provide workers new ways to interact with software, giving each of us the equivalent of a personal Siri on our desk.
The key is to achieve all of this in a non-disruptive way. There's no sense providing smart, adaptive software if employees won't use it because the interface is unfamiliar or it requires special training. That's our guiding principal at Smartsheet: to provide capabilities that allow all employees and teams to be exponentially more productive, but in a way that's accessible to everyone.