Challenges to do on Live Streaming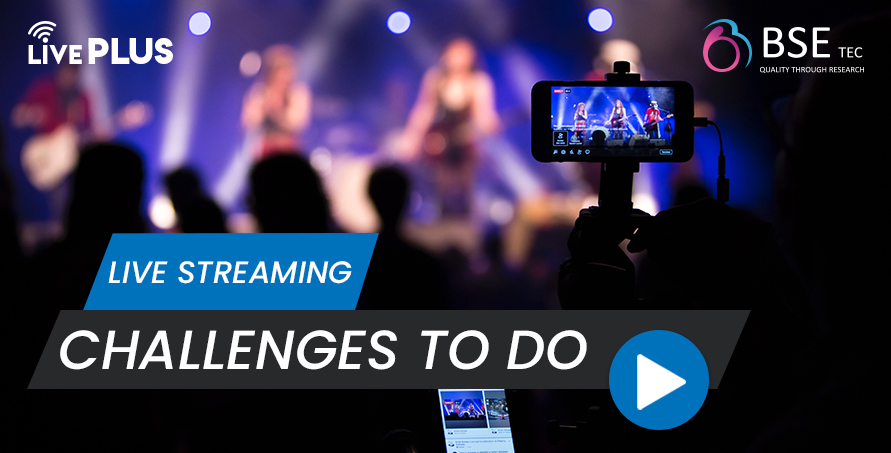 Audiences who were for years stuck to watching video content on their devices, now yearn for something more, someone beautiful which is a live stream. So, what exactly are the perks of live streaming? For instance, when you upload a new video on YouTube, you can go live and let your audience know about it. When you attend a great party or event you can go live and give your followers the opportunity to experience what you are experiencing. Our company which is synonymous with reliability, credibility and expertise has just the right app for you, a periscope clone script, LivePlus.
Even live streaming has got its own battles. There are challenges like bandwidth limitations, delays and device compatibility issues it has to overcome. This can keep users from experiencing a wholesome and seamless video streaming. Another challenge is getting hold of a sizeable audience. You can advertise beforehand on social media platforms prior to your live stream. You need to ensure you're delivering high-quality content, or else your audience is likely to leave within a few seconds.
You may want to have a steady connection because no one wants to come across a buffering sign. You must be prepared to manage high-traffic and leave no room for congestion and latency. All this would be a waste if you don't get hold of the right audience. Target people who are likely to buy your products or incur your service. You must also take into account the expenses of carrying out a live stream. Our live streaming script is backed with features like lumen micro framework, multi broadcasting, angular 5 material design etc., It has all that you would expect. So reach us at BSEtec.com