Characteristics of a good LMS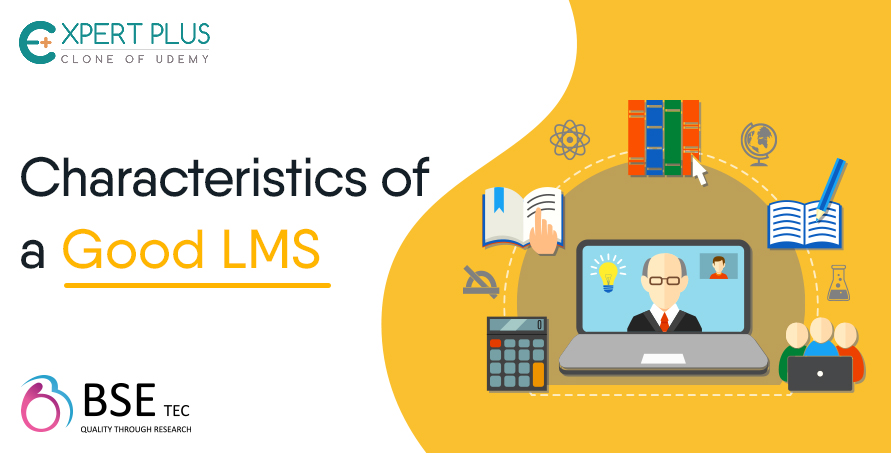 A good Learning Management System meets both educational and training goals. With e-learning even less is more in the outside world as it drives the subject knowledge deep into the learners. It is gaining momentous fame in school and work environments owing to its credibility, compatibility and communicative nature. Online learning software is a place where people of all careers and educational fields can collaborate and spread their knowledge effectively.
A good LMS software brings multimedia content like videos, audio's, flashcards, animations etc., all under one roof. Documents can be uploaded, updated and organised and learners can post on discussion boards regularly. Users can easily master hard skills expeditiously. They no longer need to plough through scores of boring materials. They realize that learning is a joy, through our online tutoring software, ExpertPlus. It tends to each student and their unique methods of learning thus serving as a self-paced instruction. People who have a limited access to good teachers find LMS as a saviour. Students can say goodbye to schedules and timings and learn anywhere at anytime. Students find it easy to keep up with the syllabus and be on the same page as everyone else.
E-learning software also expedites success and makes way for over-achievers. Students earn their degrees online and their credits can be transferred to their respective universities without any hassles. With our online training software you can also accelerate your career and get better placements. So, our udemy clone app serves as the dawn of a new generation in education and is reinforced with features like Bootstrap responsive design, website security and firewall, course certification, multiple payment gateways and much more. For more information contact BSEtec.