Enhance your Freelance business with Upwork Clone Script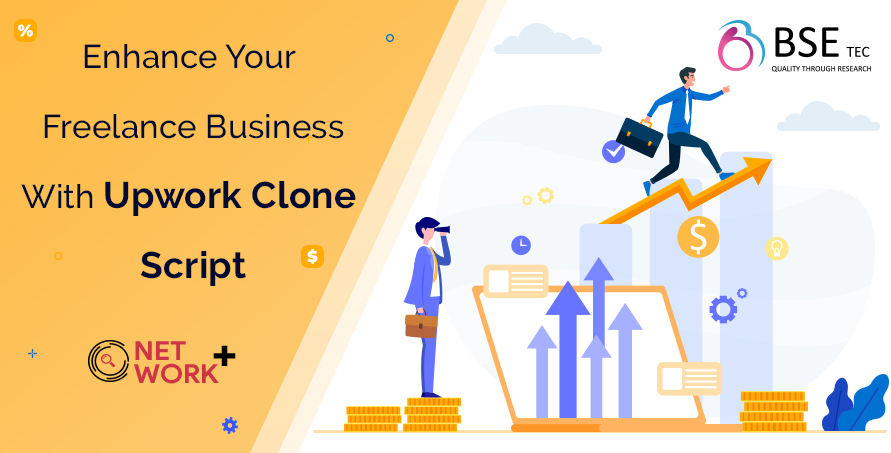 When an important work needs to be done, it is not the right option to give it to someone who is not an expert in it just because you have time constraints. Finding a person who can efficiently handle the work and make sure it brings out productive results is quite difficult especially when there is a limited time. Companies cannot hire a person just for a single work to be done, this is when a freelance website gives them hands. A freelance website is basically designed in such a way that it is SEO friendly and fetches relevant freelancers for the client when they are looking for an expert to work on any of their projects.
On the freelancer's end, when they want a job or earn a quick amount, they usually go for an easy way of earning with the skills they have. A freelance website comes into help during such situations. The websites also help the freelancers to identify the specific job related to their knowledge and qualification.
If you want to be a trendsetter and create a highly useful platform through which both freelancers, as well as clients, can meet up virtually and get mutually benefited, here's a tip on how to make an app to do the same. Freelancer clone or upwork clone script is all you need and you can go about in creating the app within a short period of time. Network Plus is one such readymade upwork clone which is responsive in terms of design and efficient in working.
As a young start-up company, you may wonder if such an app would work, will it has merits. Network Plus has better options and features to choose about. It consists of bid management, escrow management, instant messaging services, etc., If you want to learn more about Network Plus, stay in touch with BSEtec.com