Food delivery apps are a lifeline for restaurants during the pandemic, but at a high cost.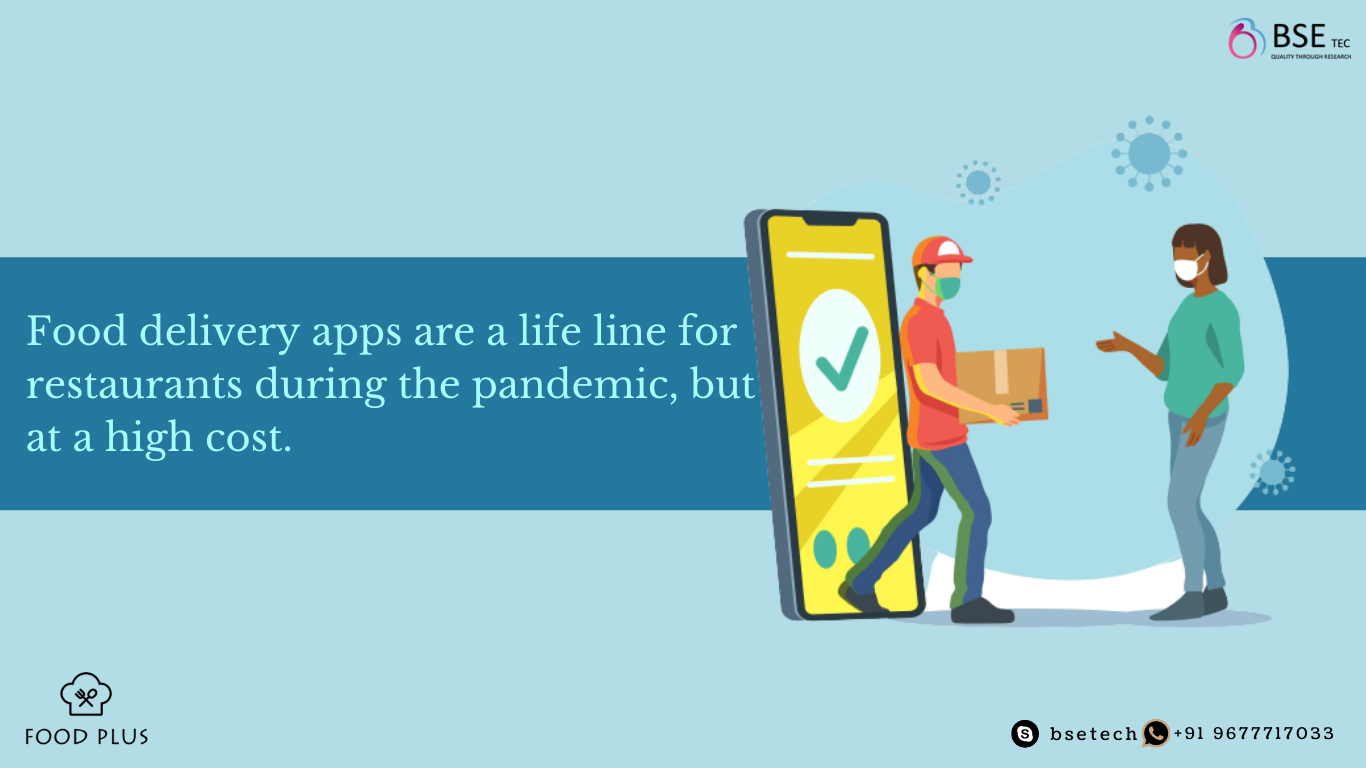 Amid the coronavirus pandemic, people are preferring to stay at home to comply with social distancing recommendations, which has taken an unprecedented toll on many businesses. Including restaurants and cafes- leaving them open for just two options, i.e. take out and delivery to their customers. This has caused a crisis situation to many restaurants, due to which even some of them were temporarily shut down. However, third party apps like Doordash, Ubereats, etc. have come up that have made these restaurants dependent on them for deliveries; but these apps come at a price. These restaurants are working during the pandemic at the mercy of these delivery apps, which no doubt increases their geographical reach and widening their customer base, but charges a sky-high commission and fees of 15 to 30 percent per order, which leaves the restaurants with a really narrow profit margin. To tackle this issue, many restaurants are coming up with their own delivery apps. 
But it is not always feasible that in times of a great economic depression like these restaurants can make their own apps from scratch using the help of a web developer, which ultimately will cost them a fortune and might also leave them in debt. But with rapid technological advancements, this drawback has also been taken care of- with the arrival of clone scripts and clone solutions. So, if you're someone who is looking to open your very own app for your restaurant food delivery business, then you have come to the right place.
Food Plus is the seamless food delivery clone script provided by BSEtec that will give you a better profit margin for growing your restaurant business and help you to sustain it even after the pandemic is over. 
What are the provided by our food delivery clone script- Food Plus?  
Filters by cuisines, veg, non-veg, etc. 
Multiple Payment Gateways
What are the benefits of using our food delivery clone script?
Brand Recognition – 

Our popular Doordash clone script helps to increase your brand value and recognition because it will help to create a platform with a style that suits your brand and it will enhance the growth of your brand. 
Budget Friendly –

Our food delivery clone script is budget friendly and cost effective. It cuts off the extra cost of a developer and also saves the time invested for research and development. It helps to stay on a low budget so that you can invest your resources into things that actually matter (the quality of your food for example).
SEO friendly script –

Foodplus offers a Search Engine Optimization friendly script that attracts a lot of traffic to your platform, increases the visibility and that by default boosts your brand presence.
Compatible on all platforms –

Do you want an app for Android, iOS or cross-platform? We have it all under the same roof. Our food delivery script has an User-friendly User Interface that is compatible on all platforms. 
Conclusion
Finding an alternative for your food business and want to bring it to the top of the marketplace? Contact BSEtec today for the free live demo of the fully customisable Doordash clone script.