How to choose the Best Professional IT Training Institute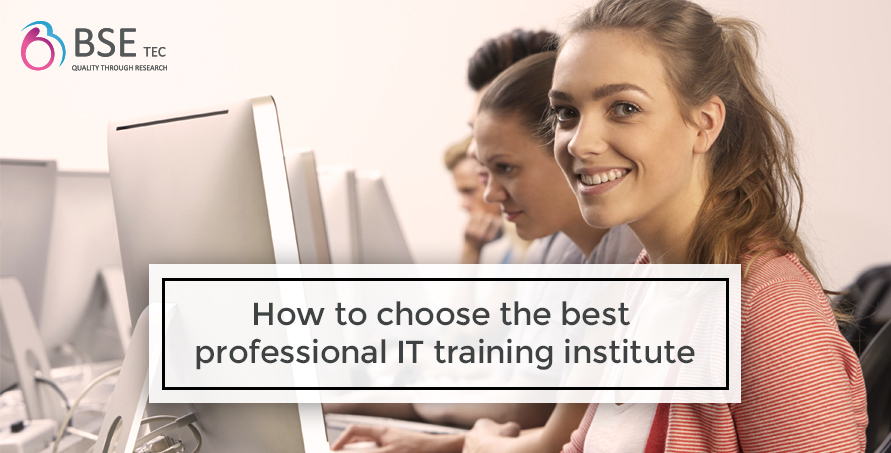 Training plays a major role in your career journey. And the institute and faculty an even bigger one. A training centre is a hub of tutors and trainees, where you can upskill and gain practical knowledge from the best of the best. Bsetec is a professional training institute, which makes use of flexible and interactive teaching methods. Not only this you can even get contacts in the field you specialise in.
Some of the factors you should take into consideration when choosing a training centre:
Course syllabus and study materials
Flexibility in learning
Career opportunities and Job placement assistance
Fee structure and locality
Professional faculty
Online courses
The reputation and experience of the institute
With the scores of IT training institutions available today, it may be quite difficult for you to segregate and finally settle on your best bid. When you're making one of the biggest decisions in your life, you must make sure the institute of your interests should have the best IT training courses so that its learners will be in demand in all the big companies. In 2020, some of the best courses are web designing and development, mobile application development, software quality testing, AI, Cloud computing etc., So to be admitted in our professional training institute with its limited seats, hurry and contact BSEtec.