How to Earn Money from an Online Food Ordering App?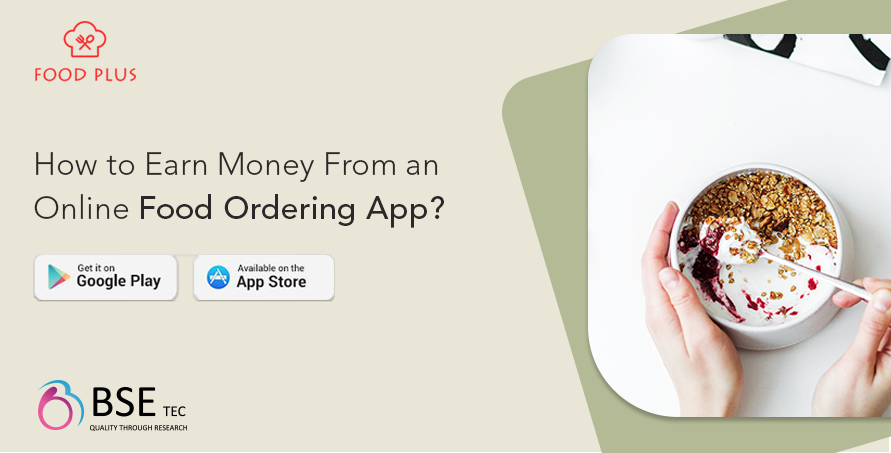 An Online Food Ordering App gives plenty lot of ways to earn profit for the start-up companies. It also enhances mutual benefits for good restaurants that are seeking for the right recognition as well as the online food delivery partners. It gives a great job opportunity for those who want to do a part-time job for a living. It is very easy to create an online food ordering app using readymade food delivery app script.
Food ordering apps are used by millions of people around the world to get their favourite food delivered at their doorsteps every day. If we consider the demographics, the majority of the people who use these apps are wither working or college students who reside in hostels, other groups are families who order in large quantity for functions. So to meet their demands, it requires the help of workforce as well as technology. App developing companies take care of the technology part while delivery personnel or dashers work it into action. This involves a lot of money making for the trio- restaurants, delivery company and the delivery personnel.
Here are a few ways through which the online food ordering apps earn and help their stakeholders earn too,
1. Delivery Charges: Online food ordering apps incur delivery charges which help in giving hike for the delivery personnel as well as to make a profit out of the service. Delivery charges vary in amount and depend on the distance between the restaurant and the delivery address or the quantity of the food item ordered.
2. Membership: Food delivery apps have options for membership through which they earn a lot and in return, the repeat customers tend to get benefits and discounts. Membership can be monthly or annual and varies from apps to apps. So if you want to create an app for food delivery, including membership as a feature has its benefits.
3. Peak hours: This is the most common way in which not just the food delivery app, but every delivery app for that matter earns. Peak hours are when the demand is more and so the delivery charges can surge up to double or triple the usual amount.
4. Advertising: Food delivery apps can hold ads, videos and other elements to advertise and earn out of that. Also, certain restaurants can take it up as an apt platform to host their advertisements.
5. Commission: Food delivery apps get a commission from the partnering restaurants for extending their service beyond the walls of their restaurants.
The sky is the limit in the food delivery business and so there is an ocean of chances to gain profits in this business. If you also want to create on such app and are looking for an apt food ordering script, Food Plus is a great script to use as it comes free of errors and has been a working success model since its creation. You can check our free demo app from the app store or play store and take your step to begin your food delivery venture today.