How Video Live Streaming App Became A Globally Well-Known technology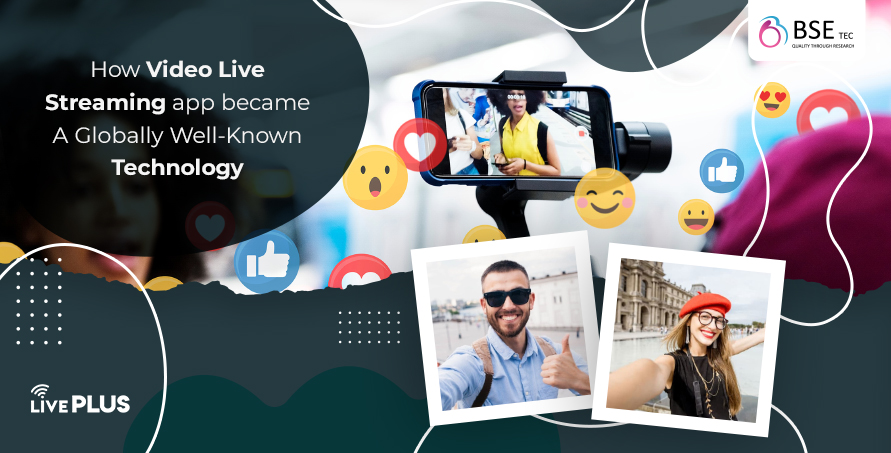 Video streaming is now the technology that is keeping the vision of being socially connected Alive and Growing. Although this technology is right now in more development stage but also, on the other hand, This Technology is benefiting many Business categories and industries by its mass reach and engagement. There are many types of industries that want to take video streaming app as their in house mode of communication. Also for entrepreneurs, This is an opportunity to grab and to develop a platform with more updates and more features to earn profits and some market share. Entrepreneurs can easily develop their platform if they go for a LivePlus-periscope clone script. LivePlus is a High-end Live streaming PHP script that lets anyone develop their platform at ease with the latest technology available in the market. Here are some points that can clarify why it became a Globally Well-known technology.
High Revenue Model :

 Video streaming apps are much in the spotlight because their revenue model is earning more than other social media platforms from Ads. With the high number of viewership and streamers, The brands are putting more money in the streaming industry. According to a statistics website source

, Video streaming apps

are experiencing a boom in these times, and people also watch live streamings with more interests than recorded video posts. Video streaming technology will get more boom and right now it is experiencing high demand in every sector and industry.

Opportunity :

 For entrepreneurs, Its an opportunity to develop a kind of platform that has all the new technologies and advanced tools to enhance user experience. Due to high demand and popularity, companies like us created a

Live streaming PHP script

to help entrepreneurs in their development of a smooth platform. We created LivePlus for this and LivePlus comes with readymade Basic and exclusive features like-

Angular 5 design

Single View application

Lumen framework

Kurento streaming server

Multi Broadcast

Social Login

Profile Management

Admin Dashboard

Live comment a

nd many more. 
Live streaming for all :

 Live streaming technology is also in talks because it is acceptable and demanded in many industries for various tasks. It is demanded in Corporate companies for In-house application and also is widely used for non-stop Live streaming in offices. It is also highly demanded entertainment purposes and the viewership we get on user-generated content is always incredible and it is used worldwide for genre-based and for On-demand content. It is also used in Live events like music and sports events for getting mass viewership. These are just examples but we can say Live streaming can be used in every industry where we are required to communicate with a specific audience. 
At BSETec, we always try to develop something that directly helps entrepreneurs in adopting digitalism and we help in developing their innovative and highly advanced platforms. LivePlus is one of the most advanced clone scripts of ours that is created with the most advanced technology and features. We are also giving services like Free installation and regular updates to make sure it is fully functional all the time. You can even take a free demo of our platform to have an exact idea of LivePlus