Insights of freelancing Trends in 2020 – Packed with Ideas You Can Use to Enhance business Strategy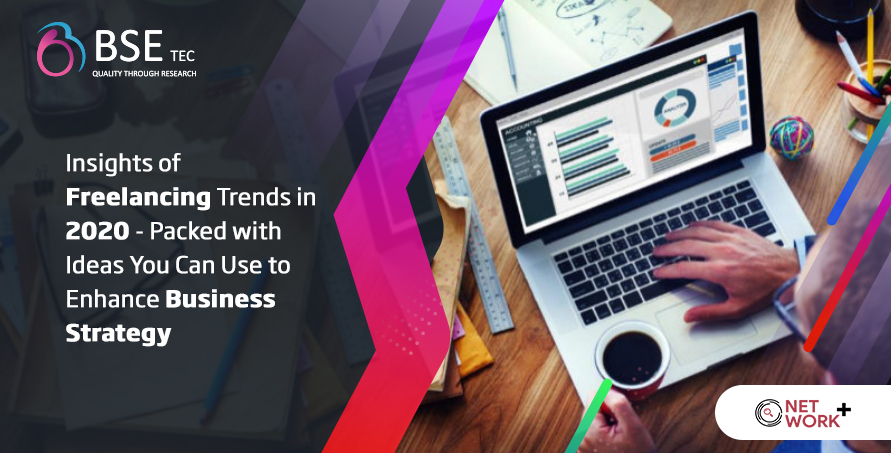 Freelancing offers so many advantages for the clients that they choose to hire professionals for short term projects rather than assigning their employees. The reason could be anything from the availability of resources, less cost and diverse ideas among others. In case of freelancing, even if the required talents are not available in the place where the company is situated, they can just go about and hire someone to work for them remotely.
Freelancing is becoming mainstream in almost all the fields with the arrival of technologies that help in performing the tasks remotely. It saves a lot of money and time spent on commuting to the workplace and getting back to the residence.
Another plus point for the freelancer is that you could work on multiple projects at the same time, which implies that you can earn double the amount by being extra productive. Various freelancing bidding websites show positions in various companies, ranging from short term projects to longer ones which may take a year or two.
The company and the freelancer have a written contract, so nothing goes wrong midway and the payment disputes are minimised as the admin have the access to manage the payment process. Though they do not guarantee payment, they can intimidate the clients to pay on time and request the freelancer to meet their requirements to get paid.
According to Buffer – State of Remote Report 2020, 98% of the people agreed that they would like to work remotely at least for some time besides their regular job. We get a better insight from these statistics and can help a lot in building a freelance marketplace. To create a freelance website, you have to create a business strategy based on which kind of markets you want to focus on. After that, you can simply buy an upwork clone script, freelancer clone or any freelance workplace clone from a reputed company and start building your website.
The positive side of using readymade upwork clone is that you can save a lot of money. Clone scripts like Network Plus come at an affordable price and exciting features that will blow the minds of the freelancers. Features such as escrow management, premium membership, different categories of jobs and advanced search options make the app multipurpose and handy even for the beginners.
So, your business is all set to progress towards success when you create a freelance marketplace. Start your dream website today by just sending us a message below! Get exclusive benefits and remember that our team is always ready to support you in the technical areas.