Latest trends and the importance of Live Streaming Scripts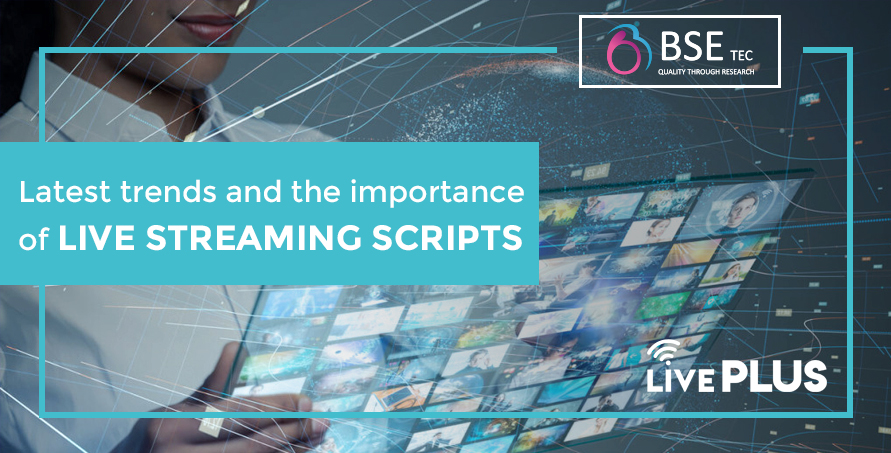 Live streaming has created waves in the corporate and entertainment world. And it's an absolute winner compared to video on demand. From award shows to sports to fashion shows, it takes it to the next level. The importance of live streaming is slowly being realized, owing to its cost-effectiveness and high engagement.
It's always been the hot topic among businesses, influencers and brands, so let's see what makes it so exclusive and trending.
Video surveillance: People can monitor their doorway, other security cameras in and around their property, baby and pet monitors real-time, anywhere.
Gaming: Live Streaming platforms like Twitch have long realised the scope of live streaming in gaming. By sharing screens and webcams, it can be exciting and challenging to play games with friends from far-off.
Music broadcasting and live concerts: Many artists have taken to live streaming to sing optimistic and encouraging songs, often by collaborating with other artists in their field.
Health services: Professionals can treat patients and diagnose in real-time, patients can chat live and consult with the doctor directly. Hospitals and researchers can even talk about common misconceptions among the public and the safety precautions during this pandemic.
Marketing: You have no idea of the astonishing results a live stream live can do for your business. All you need to do is collaborate with influencers who will advertise your product in all social media platforms and talk about it in their live streams.
Enterprise communication: Live meetings, discussions, interviews, employee training, collaboration with other companies etc., can all be carried out through live streaming scripts.
LivePlus is a live tv streaming PHP script, which can empower any sphere. If you want our live streaming clone, reach us at BSEtec.com