Latest updates on online food delivery system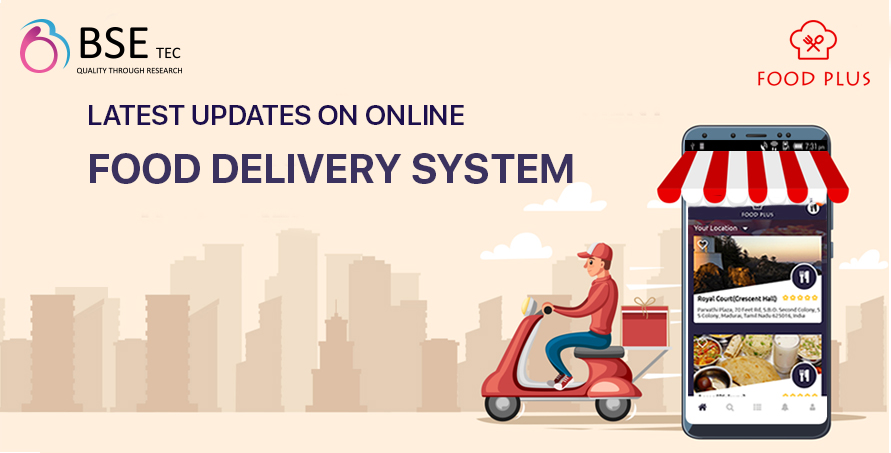 Food delivery system is almost a gift for everyone who faced major food crisis situation, be it the students who move into a new city or the bachelors who have no kitchen at their pg and most importantly when we have rice or chappathi but side dish is hard to make instantly. Food delivery system is a perfect solution to all these problems. Food ordering apps are becoming popular due to the convenience factor and the availability of readymade food delivery app script.
An online food ordering script is ideally used to create an app similar to ubereats, swiggy and so on. It has various features that resemble the existing food delivery app but as you create an app for yourself, you tend to give your own aesthetic sense, as in personalisation of outer appearance and various other custom options.
There are various latest updates on online food delivery system, they are:
1. Social Login
For the convenience of the users, the app allows to log in through existing social accounts like Facebook, Gmail and Twitter. This gives access to the basic information of the user like their name, address and gender.
2. Explore restaurants
Users can explore nearby restaurants easily through search option and the app also suggests various options based on previous orders and activities. This option is also useful for those who are new to the city.
3. Track delivery
Users can track their orders and estimate the delivery time. They also have an option to contact the dasher for any query related to delivery.
4. Reviews and ratings
Reviews and ratings are useful to users, restaurants as well as the admin because the users can get to rate based on their experience as well as get an insight into the restaurant before placing an order. For the restaurants, it helps to improve their service and the admin gets a chance to customise predictions for the users.
5. Alerts and notification
Alerts and notification on various occasions keep the users in touch with the app and reminds them about their favourite restaurant or dish whenever needed. Also, the offers and promo content is displayed in the notification to increase traffic.
The above mentioned are the recent updates while the list goes on as the demand for the app keeps raising. If you want to create one such app with all these features, food plus food ordering app script would be a great choice to go about. Check out our demo app and get your app launched in no time for both Android as well as iOS users.