Smart Trends and Approaches for Governing the Live Streaming Industry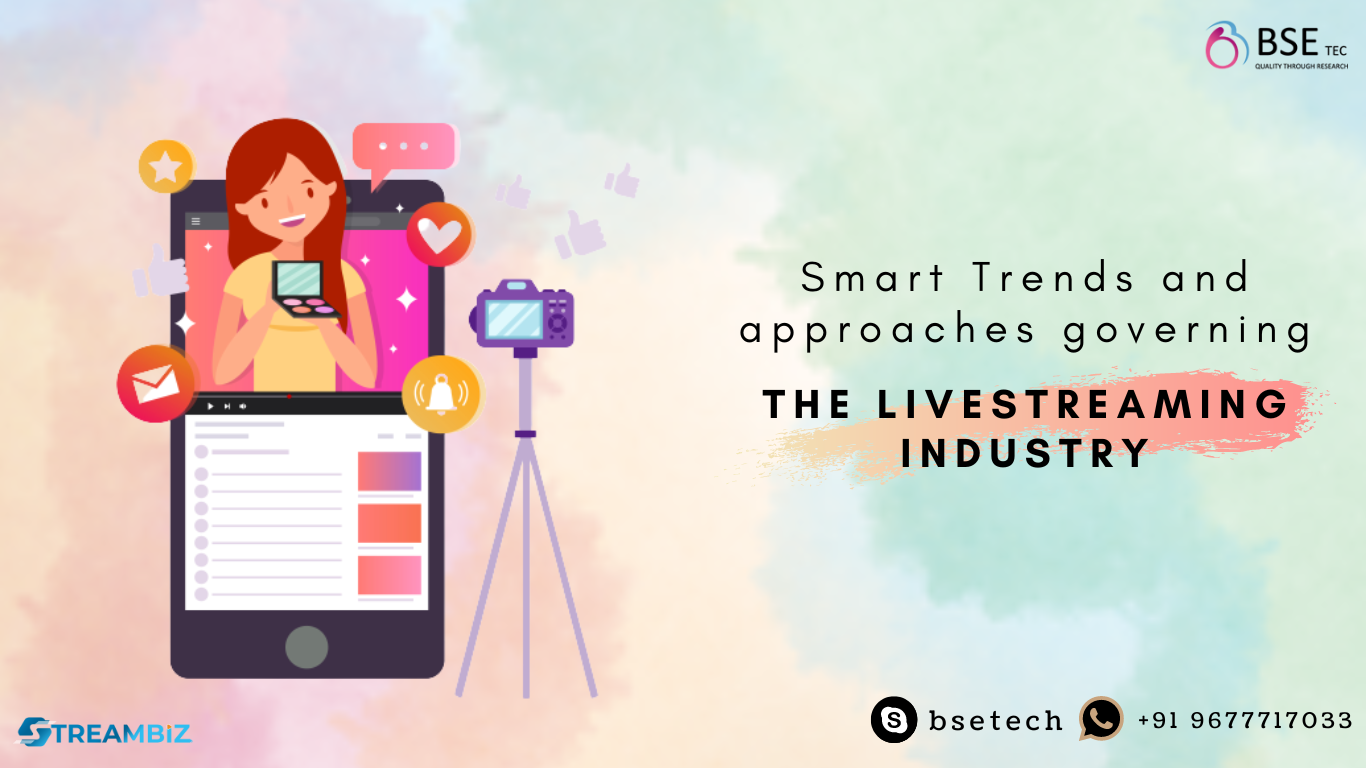 The pandemic has boosted live video streaming and OTT platforms like Netflix, TikTok, Insta Live, and other video and live streaming platforms. One more factor the live streaming trends are increasing is that almost 74% of the marketers started video marketing after the pandemic of 2020. Below are some of the smart trends and approaches we can expect in 2023.
Growing monetization of OTTs:

Though the Over-The-Top (OTT) media like Netflix, Hulu, and Amazon Prime, was soaring even before the global lockdown with hundreds of millions of subscribers all over the world, the number has grown unimaginable in recent times. The growth rate of these platforms is due to the fact that they give unlimited video content access for a fair monthly or yearly subscription. With more original content and with videos from almost all the languages throughout the world, younger audiences are hooked up to such media platforms. Memes based on series and other things have been driving subscriber interactions on big social media platforms. This acts as free marketing for these OTT giants. Another way for OTT platforms to expand is to collaborate with mobile operators to generate additional revenue. This model has proven to be successful as more mobile users activate their free subscriptions and quickly upgrade to premium accounts.

Gamification factors:

To attract younger generations of viewers, gaming broadcasters are encouraging more social interaction and mixed media experiences. Lockdowns pushed websites like Twitch, YouTube, and Facebook Gaming to grow massively. Twitch added new features for live broadcasting to make it easier to air various types of content by leveraging the tech-savvy younger audiences' interests. Even some NBA teams have decided to play NBA 2K simulation games and stream them on Twitch. Those games drew hundreds of thousands of viewers and demonstrated a lot of potential for future content. With more millennials and Gen Zs opting for video and gaming subscriptions than cable and traditional TV, it is clear that the industry is changing. Integrated chats and sharing options allow viewers to comment on content as they watch it and share it on their preferred social media platforms. More e-sport enthusiasts, as well as casual viewers, are expected to participate in e-sport live streaming in the coming years. eSports audience size worldwide grew from 208.8 million in 2019 to 240 million in 2021 and is expected to reach a 291.6million.

Short-form content:

Short-form content allows digital creators to recycle and re-use their work. This type of content is easily published on social media platforms, and a wider audience can interact with and share it. For example, YouTube shorts have been a major hit. Cropping longer videos and promoting them through short-form content provides potential viewers with quick-to-point information. Digital creators can attract a new audience to their larger content collection by simply selecting the most valuable segments to capture viewers' attention.

Expansion of IoT video streaming:

The projected total number of IoT-connected devices that stream video and data is 30.9 billion by the year 2025. Consumer IoT video streaming applications range from doorbell IP and security cameras to pet monitors. As 5G internet becomes more widely available, the technology's use in homes will increase exponentially in the coming years. The largest segment of this market, however, is related to automobiles, as access to IoT reduces the load on drivers and reduces human error in situations requiring quick on-the-spot decisions.
The live streaming industry is expected to grow to $223.8 billion by 2028. So, it is wise to invest in live streaming platforms as it is high time for such platforms. To start your own live streaming platform like Periscope, check out Streambiz, the top-notch and feature-rich live streaming script to launch your platform easily. Contact BSEtec for more details and a free live demo.