Purchase Order App – The Brand New Application Developed by BSETec.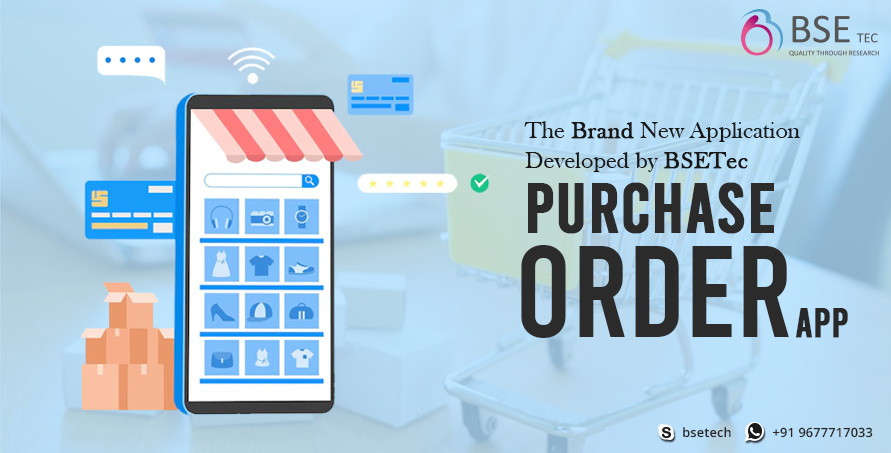 BSETec is Proud to Present a Brand new solution for businesses around the world that can help them bring a smooth workflow in the internal management system for Purchase Orders. We are feeling the Utmost joy to present our brand new creation the advanced "Purchase Order App".
In order to get the best outcome from the employees in the construction firm, the coordination between the site engineers and other managers is all we need. Now With this Purchase Order App, You can develop that coordination between the Purchase Managers, Engineers, and even other Managers to organize and deliver the data quickly and accurately over the digital interface instead of bulky paperwork.
We are very much excited to present this Purchase Order App to the construction industry with the most latest features and advanced technologies that can smoothen the purchase order system in the business.
Purchase Order App is a versatile app that is even loaded with the best ready-made features available in the industry like Classic Admin Dashboard, Users Management, and many more.
Our developers and Web designers are working hard to get this Purchase Order App available for every business out there, and even you can get in touch with us to get the first look at this Application.
Stay tuned for the latest updates about all the features and specification of this product.
Contact Details
Email : support@bsetec.com
skype : bsetech