The Modern Rules Of Augmented Reality you should know about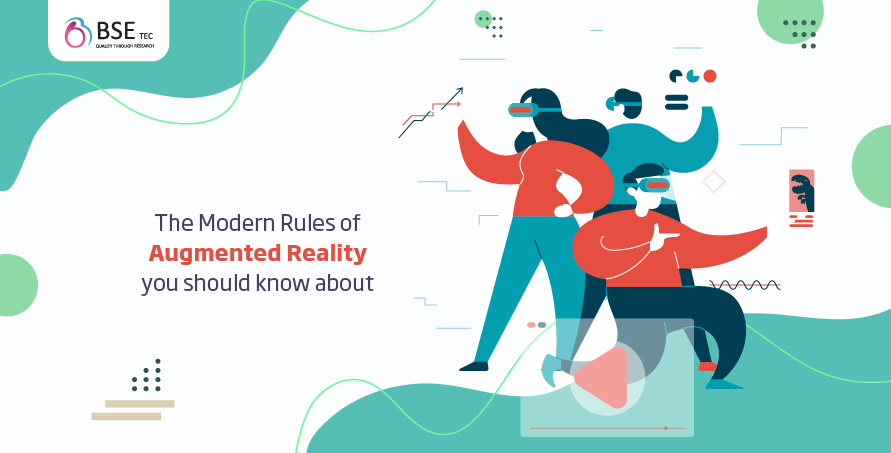 Augmented Reality(AR) is based on artificial intelligence and started back in 1990. At that time it was used by the airline industry as a research and now in the year 2020, Augment reality is again in trend and now everyone is looking for alternatives where they get the latest technologies like AR. You must have known about the furniture startup called Pepper Fry. They had an augmented reality app that lets their customers see how furniture looks at their place through an interface. Also, We know about Snapchat and Instagram's AR-based filters. But these types of things are starting only. The future of AR will be much brighter and bigger in terms of innovation. If you are thinking of developing the AI-powered software with this type of technology then there are only three rules to remember.
1st Rule (Think) : 

Augmented Reality (AR) is one of the most creative and high-end technical features. If you want to develop a platform with Artificial intelligence-based tools then the first rule is to think about your platform in depth and keep your research with you. Things like what type of

interface

you are gonna develop, in which category you will go, What type of clone script you are gonna adopt, What will be unique about your platform. You have to take these things through your mindset initially only before you go ahead.

2nd Rule (Motive)

 : Creating a Platform with that type of security needs to have a motive behind developing it. You have to think about things like how

Augmented Reality

will be helpful or would be great to people with your idea. You also have to think about the causes and effects of your use of AR. You should have a balance of both AI and human intelligence. 

3rd Rule(Execute) : 

If you thought about developing an augmented reality app at this time. Then it's not late until now. The giants like Apple and Google are now investing in their AR development so much because they know its potential in the near future. The third and final rule is to bring your thinking and motive together and execute your augmented reality idea. According to the nature of your idea, you can find relevant and advanced

clone scripts

.
We at BSETec are always helping entrepreneurs by serving them with a digital software solution, at a low management and development cost. we'll be more than happy to be your technical partner in your online platform development. For better insights. Check out https://www.bsetec.com/augmented-reality