The Perks of Using More Than Just Facebook's Streaming Service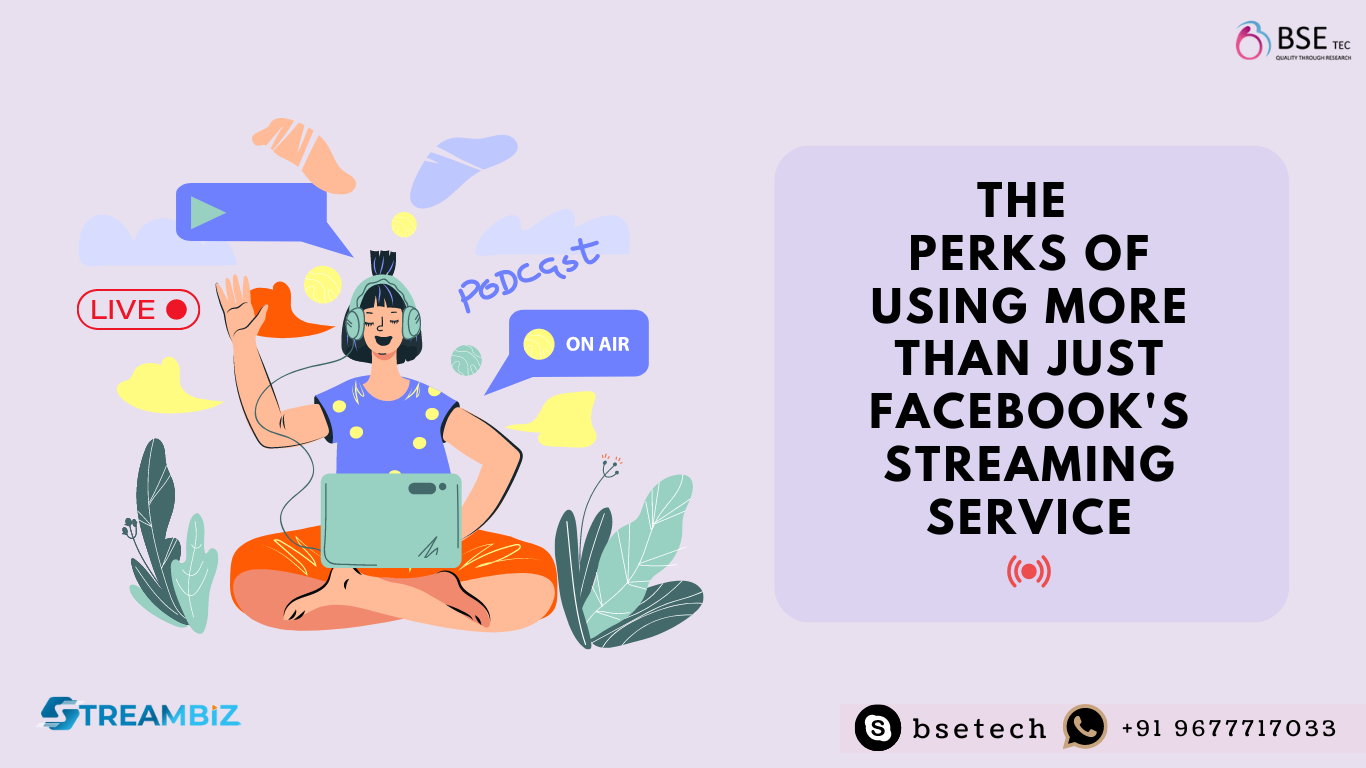 Most brands do not publish exclusively on one social media network! Similarly, why do you need to limit your live video streaming to a single live streaming platform? Facebook Live is a simple tool, but it should only be one of many in your broad streaming distribution toolbox. While there are one billion individuals on Facebook, there are an additional seven billion who are not. While Facebook Live should be part of your overall live streaming plan, you should diversify your streaming methods. Here are a few things to think about why you need a dedicated live streaming platform.
Convert Facebook Viewers Into Customers & Audiences:

While Facebook has a large audience, your ultimate goal should be to convince the audience to your website. Increase traffic by starting a hype-up video on Facebook to make them curious to know whatsup and entice visitors to return to your page. 
Manage the Message:

You don't have much control over the viewing experience of the Facebook Livestream. Viewing your live streams in a fully branded portal with a custom call to action increases conversion. Viewers are less likely to be distracted by platform notifications or other activities on a dedicated live stream platform.
Shifting Sands:

What Facebook has and will continue to have in the future is Reach. Streaming on Facebook gives you instant access to millions of users, which is already a solid marketing strategy 101. Facebook's algorithm has changed already 24 times in the last 2 years, averaging one upgrade each month. 
Marketers and Companies never know how the facebooks feed algorithm will change in the future making it an untrustworthy platform to develop a brand or content strategy on. Since all social media fluctuates based on the interests of the audience and behavior, it's difficult to develop a consistent plan when you don't have control over the platform.
Quality and Support:

A Facebook Live is not optimized for large screens or high-quality viewing. When it comes to Live streams, video quality is the most significant factor for 67% of the viewers. If you have a problem with the live stream or your video is taken down for whatever reason, there is no one to contact on any of the social media platforms. Many large corporations stream on various platforms to adjust for disruptions caused by power, bandwidth, or the platform itself. When you stream to more than one platform, you have a backup to direct your audience to if something goes wrong.
In fact, according to a recent survey, viewers prefer to engage with content on a branded destination for this very reason. 40% of viewers prefer to watch live videos on a dedicated web destination rather than on any significant social media. Furthermore, if you use cookie tracking or retargeting in your marketing approach, you can only track those who watch videos on your site. So, why still delaying opting for a dedicated live streaming platform? Get your hands on Streambiz, the best Bigo live clone script, to launch your live streaming platform. Contact BSEtec for more details and a live demo.