The Significance Of Instasocial plus in the modern social media life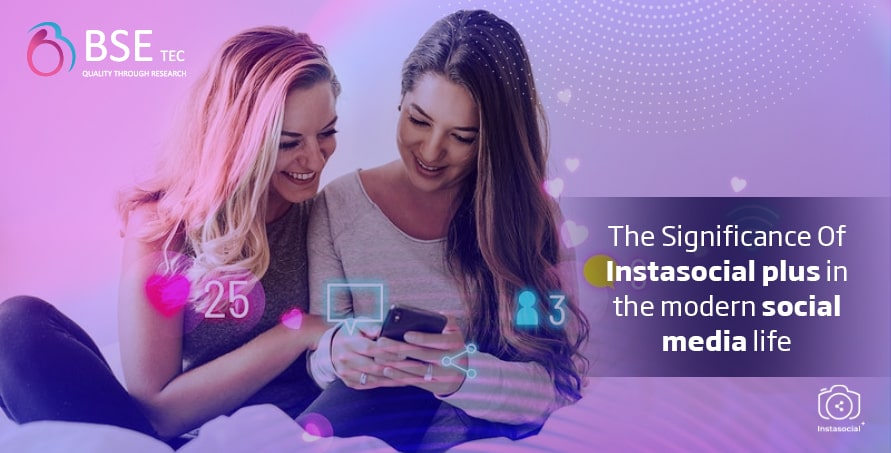 In the crucial time of the global pandemic in 2020, everyone is maintaining physical distancing and coming near virtually more. Everyone wants to be connected with their loved ones if that can't be done physically then it should be virtual. This is one of the major factors why apps like Instasocial Plus, where everyone can be connected, are high in demand right now.
This app is clean coded for easier customization. The pack of amazing features which includes sharing and creating memories with amazing video and image filters and along with accessibility to like share and comment feature. Our professional team at BSETec is working round the clock to help entrepreneurs in their Instagram like app development so that they have everything in their dream app according to their need.
Instasocial Plus
Instasocial Plus is a user-friendly mobile application more like social media app Instagram. At BSETec, you can get this opportunity of getting a perfect Instagram clone script for your venture. We provide this script with a feature like social sign in, Firebase Analytics, ADMOB, Push Notifications, video-image filters, Xcode, android studio and many more. Social media app development is the best online business you can be in because in this time of crisis everyone is spending almost double their time online, which can be an opportunity for you. Our team will help you to develop the application with all the advanced web features like Admin dashboard, User management, post management, mail settings, report management, pages management, and many more according to your need. so that you can smoothly manage the application from the backend.
How Instasocial Plus is affecting modern life?
Instasocial Plus is the advanced social media sharing app with all the amazing features that you need in modern life. These apps are becoming part of our daily life as this generation check their social media apps more often than they check their email. Hence, it is a great opportunity for upcoming entrepreneurs to develop more apps like this so that they can have a successful business model that is in demand on their side. Our Instagram clone for iOS and Android is making a way for you, with all the good features of Instagram clone and along with that, you will get our expertise so you would not have any problem in developing your customised app. Why don't you give it a chance today by going through the live demo?