The Trending Stuff About BYOD Boom By 2018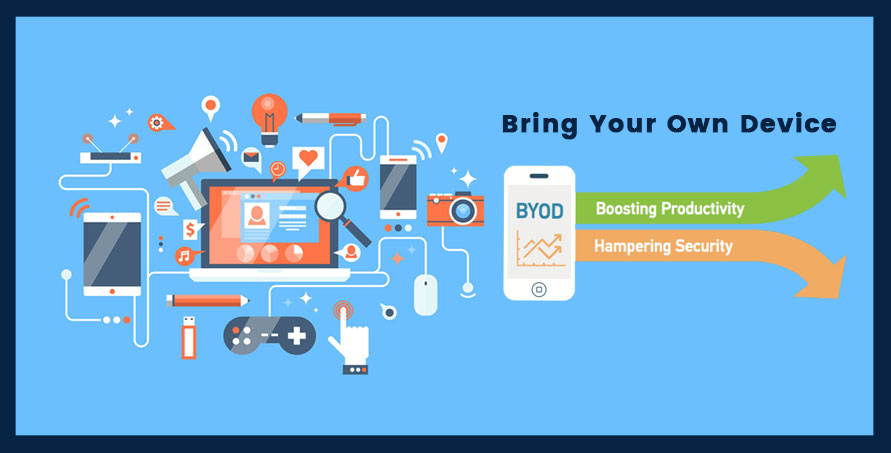 Seeing the word BYOD, confusion will catch us and we start thinking what it means. BYOD (Bring Your Own Device). As per the report by the research organization, Gartner predicted that 70% of Business people and employees will work with BYOD concept in 2018. If the prediction comes true, it will bring a revolution in the workplace. This cannot be executed without any frictions.
It is predicted that BYOD may be popular and easy adopted by employees and organization because it agrees lower infrastructure investments. With the implementation of BYOD, a commercial organization can put the rule for their employees to maintain their own hardware requirements. Linked with the extensive acceptance of remote facilitated UC systems, organizations put end to their investments for their own hardware. All of the above, one important point to be considered is many organizations still invest their savings by buying tablets and smartphones for their employees. But it is a big question mark that, with BYOD concept, an organization can build their own devices? If it is possible, they must have huge control over their employees using their networks for the major security concerns.
Implementation of BYOD in organization – Security concern?
If the commercial companies implement the concept of BYOD in their enterprises, then security will be their major concern. They are pushed to have some kind of control over their devices, which will be connected to the organization's network by the employees. This can raise a question that whether employees must surrender their personal device according to the company policies or work with the organization owned devices. This can increase the tension of the employer, as long as hackers continue to hack employee's device.
With BYOD's increase usability, we can raise the question whether employees can work using their mobiles. While mobile phones have demonstrated equipped for playing out an assortment of authoritative assignments, despite everything they stay deficient for an extensive variety of complex information section to configuration work. As per the Gartner's prediction, BYOD will hit its nail in the workplace, depends on a huge growth in the competences of mobile devices.
Conclusion: Almost in 2018, we're going to see 70% employees adopt BYOD concept. Keeping a doubt that these devices are really going to replace our computers and laptops and organizations can maintain their investment just because their employees use their iPhones at work. Security fears, execution problem, data security, etc need to change in the near future to see such changes in the workplace.