Top 15 Similar sites like Udemy for E-learning in 2020 you shouldn't Miss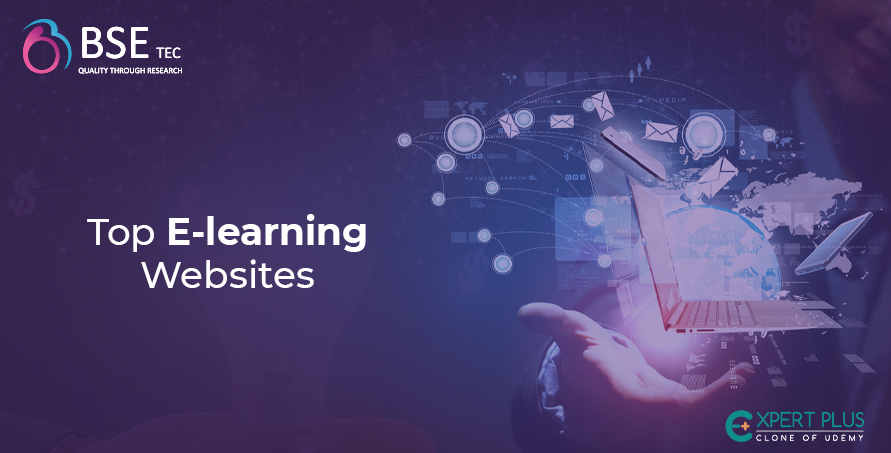 E-learning is all about learning through electronic technologies beyond classroom learning. Be it a short term course or a Nano-degree, E-learning is a hub for virtual learning. E-learning has become popular worldwide because it cuts down a huge amount that is usually spent in setting up a traditional learning environment.
Just like how start-up companies and businesses practice off-shoring, the Learning management system is used by educational institutions for mutual benefit. In this case, the management only requires perfect software to coordinate online classes which does not cost much compared to traditional learning set up.
The most popular E-learning site which has nearly 150,000 courses, making it the top-rated website in terms of content. In this article, we'll understand how udemy and other sites for e-learning work.
Udemy

This popular E-learning site is an all-rounder, providing courses from various disciplines. The courses have been categorised to 13 major departments which are streamlined based on levels into basic, intermediate and advanced.
Pricing: Each course ranges from $9 to $200
Pros:
The tutors have the freedom to choose the pricing for the course, however, they get paid only 50% of the entire fee from an existing user and 100% from a new user.
Certain courses have free trials and demo for the students to get an insight. If the student wants to quit the course in the middle, they can do so and still get a refund within 30 days.
Videos can be downloaded offline and the students have the complete freedom to learn at their own pace.
Cons:
Though the return policy is beneficial for the students, the tutors might suffer out of it, as there is no surety if the student genuinely has a reason to quit.
The tutors have to take personal marketing efforts and the site does not endorse any course unless it is sponsored.
Though the website provides a certificate of completion for certain courses, it cannot be used for higher studies.
1. Coursera

Coursera is one of the similar sites like udemy which offers the best courses from reputed universities around the world. The instructors are usually industry experts, university professors and scholars who are excellent resources.
Pricing: Each Course ranges from $29 to $99. Specialisation: $39 to $79. Professional Certificate starting from $49 each. Online Degrees range from $15 to $25,000.
Pros:
The Website offers courses from accredited universities including Stanford, Imperial College, etc.,
The price of the courses is nominal compared to the tuition fee charged by the colleges for regular courses.
Coursera also offers courses in multi-languages such as English, Spanish, Chinese, Japanese, Korean and so on.
A 7-day free trial is available for specialisations.
Cons:
Each course has different pricing which confuses the students.
Coursera is not beginner-friendly compared to udemy.
Coursera offers a limited number of courses, unlike udemy.
A few courses in the site are outdated which is a downer.
2. Lynda

Lynda is an e-learning platform owned by LinkedIn. It offers best quality courses on various disciplines categorised based on levels such as beginners, intermediate and advanced. Lynda is one of the websites like udemy but free as it doesn't require an additional payment for any course.
Pricing: premium subscription @$29.99 per month or $299.88 per year.
Pros:
Lynda app is compatible with all devices as it offers cross-platform support.
Classes are handled by dedicated industry experts and professionals from all over the world.
As the app is a subsidiary of LinkedIn, it helps in the job search.
Cons:
It is difficult for new users to choose any course as there are no reviews.
The website doesn't offer lifetime access and so the user has to renew the subscription every month.
The website does not offer projects and assignments, eventually leading to a monotonous learning routine and lacks practical learning.
3. Khan Academy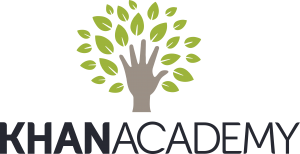 Khan Academy aims at providing free world-class education for anyone, anywhere. It is a non-profit organisation that offers practical exercises, instructional videos and interactive tools to engage in the better learning process.
Pricing: free courses funded through donation.
Pros:
All courses are free and accessible by anyone.
The website offers flexible learning pedagogies.
Detailed student profiles aid the teachers to assess and prepare the content for the follow-up classes.
The courses have been translated into more than 36 languages.
Cons:
There is no review or feedback for any course.
There is only a single style of teaching.
Group discussion is not possible and thus team building and other skills cannot be acquired.
Tests and quizzes are not stringent enough so the evaluation may not be accurate.
4. edX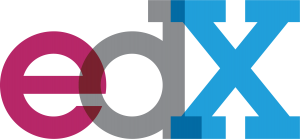 EdX is one of the top e-learning websites like udemy founded by Harvard and MIT. Though the website doesn't provide a free trial, all courses can be taken for free except for the professional education courses. EdX offers over 2500 courses on various subjects usually in the form of text and video content.
Pricing: starting $50 to $300 (for certification)
Pros:
EdX is a powerhouse of best teaching faculties.
Every course consists of an elaborate description which gives an insight into the courses.
Offers 2000+ courses most of which are MOOCs.
Students have the freedom to choose their tutors.
Cons:
The look and feel of a classroom are missing.
Stable network connectivity is always required as the courses cannot be offered offline.
Lack of peer to peer collaboration.
5. Code Academy

Code academy is one of the trusted e-learning sites for coding and computer technology. It provides courses from basic to advanced levels of coding. Code Academy offers certificates to the users.
Pricing: Basic courses for free, advanced courses starting $199
Pros:
Code academy provides a gamified pointing system to the students.
The students get to work on projects and assignments.
Free basic courses help the beginners to learn the drills for which they can get certificates.
Cons:
The courses are bland and not interactive compared to other E-learning websites like udemy.
There are only limited courses, unlike udemy and coursera where you can access thousands of courses from various subjects.
6. Udacity

The E-learning website offers various courses for anyone and is highly preferred for corporate training. The website has various engaging features including class management, personal learning tools and so on.
Pricing: Nano degree starting from $199
Pros:
Both basic, as well as premium courses, are available
Nanodegrees hold credits which help the students to build their portfolio.
Technical courses help the students to become industry experts.
Cons:
The courses usually take several months to complete.
Certain tasks and assignments are difficult to handle, especially for beginners.
A lot of research needs to be done by the students before signing up for the course.
7. Skillshare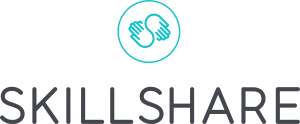 Skillshare is all about action-based learning handled by industry experts who have years of experience in the field as well as in teaching. The students earn icons which can be displayed in profiles like LinkedIn and their resumé for credibility.
Pricing: Free courses or monthly subscriptions at $12, yearly subscription at $100.
Pros:
Offers offline workshops and seminars in certain locations.
Skillshare does not require membership to access basic features.
Membership is available at an affordable price starting at $12 per month.
Cons:
Teaching methodologies differ from tutor to tutor so there might be a break in the continuity.
Only a few courses, especially the ones accessible by the paid members are of high quality.
Live sessions are often hosted by the tutors and so there is a need for stable network connectivity most of the time.
8. Master class

Master class is an American online platform which contains pre-recorded videos by experts from various fields. The app is available on the app store, google play as well as amazon app store. The lessons are condensed and are available as playlists that help anyone to learn at a flexible time.
Pricing: $180 for an all-access pass
Pros:
Every course has a descriptive video that gives an insight into the course.
Students can explore ranges of courses from science and tech to arts and entertainment.
Supports various languages, apart from English, so the students can learn in their native language.
Cons:
The course lacks practical learning tools.
The students do not receive a certificate nor can they earn a degree.
Most courses are just inspiring stories and do not deal with academics.
9. Academic Earth

Academic Earth is an e-learning website founded in 2009 with the very first collection of free online courses from world's renowned universities. The website provides various categories of video-based online courses. The students can interact with educators.
Pricing: Free
Pros:
Academic Earth offers a plethora of free courses and video lectures.
Probably the only online site that does not require registration to search for the courses.
Seamless video streaming for every course.
Cons:
Offers a limited number of features.
The website does not offer any certificate for the courses.
There is no standard format for the courses which is quite confusing.
10. Plural sight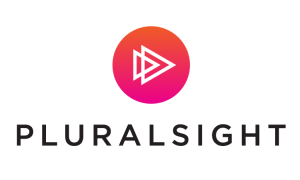 Plural sight is one of the best e-learning hubs for upskilling software developers and other tech enthusiasts. The website serves both individual users as well as business clients. The Website also offers a SaaS platform for its enterprise users.
Pricing: $29 per month and $299 per year.
Pros:
The courses are available in almost all languages.
The videos are available for offline download and later the user can watch in the app.
The courses are streamlined according to the difficulty levels.
Cons:
The website is restricted to only tech-related courses.
Video and audio quality issues and glitches come up often.
The courses are not much interactive and rather lecture-type, which may lead to loss of interest.
11. Alison

Alison is also one of the websites like udemy but free and offers world-class education to students around the world. It is a non-profit social enterprise, allowing everyone to learn without disparity.
Pricing: Free courses
Pros:
The website offers 100% free courses.
Easy to navigate through the website and simple user-interface.
The website has good content and takes care of disseminating the relevant course details.
Supports empowerment, inclusivity and knowledge sharing.
Cons:
The user has to pay for the certificates although the courses are free.
A lot of ads pop up which makes it inconvenient. The user has to pay to remove ads.
The courses do not have an elaborate description.
The app is not available for iOS users.
12. Blackboard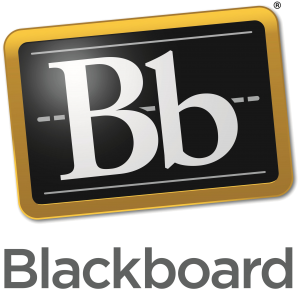 Blackboard is one of the oldest virtual learning websites founded in the year 1997. The website is completely online and is open, flexible and centred on student achievement. The app allows students to track their activities and have an insight into where they need improvement.
Pricing: Free
Pros:
Blackboard lets the teachers upload projects and assignments.
The website supports different file formats.
Focuses mainly on the academics and so the students can excel in the same.
Cons:
The website is outdated and even the announcement remains forever.
There is always a technical glitch and errors in the website leading to poor navigation.
Very outdated designs where texts dominate icons and the website is not minimalistic.
13. Canvas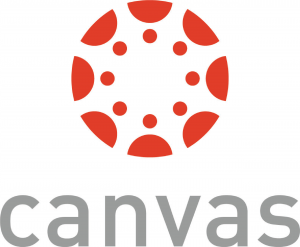 Canvas is a learning management software that provides a password protected online class where students and teachers can meet virtually, interact and learn. The platform lets the students interact with their batch mates and work on group work.
Pricing: Small plan at $380 per year. Medium plan at $760 per year.
Pros:
Both synchronous and asynchronous learning methods.
Contains a global library of lessons, courses and activities.
Free for the tutors.
Easy to use and the students can take one step at a time.
Cons:
The app is often slow and the keyboard does not work well.
Too much work comes within a short time that it is often overwhelming for the students.
The people tab which is meant for communicating with the peers does not work well.
14. Quick start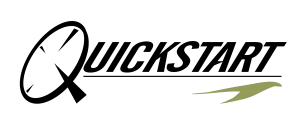 Quickstart is an LMS targeted at technologists, giving systematic training for everyone to address the skills gap in the IT industry. The app supports self-paced learning through multiple tools and instructor-led training.
Pricing: Basic is $39.99 per month.
Pros:
Best platform for technical courses.
Provides E-certificates on completion of each course.
A lot of alumnae have been placed in reputed multinational companies like Cisco, Microsoft, AWS etc.,
Cons:
Niche platform for technical courses and does not have any other field of interest.
Feedback is often not enough.
Courses are targeted at professionals and not beginners.
15. Iversity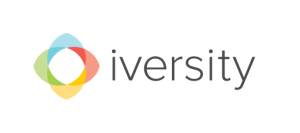 Iversity is a versatile online learning site which gives the look and feels of a social networking website. It is also called "Coursera of Europe" and holds a partnership with several universities across the world.
Pricing: Free basic courses. Fees vary for pro-courses.
Pros:
Iversity has a user-friendly interface and features.
Short Preview of recent activities on the student dashboard.
Engaging video lectures make it fun to learn for the students.
Cons:
The users have to pay to get a certificate.
Outdated courses are still existent.
The website has released a press release stating that it is looking for a new investor, which is likely to change its nature of being a platform for MOOCs.