What are the features required for a perfect Learning Management software?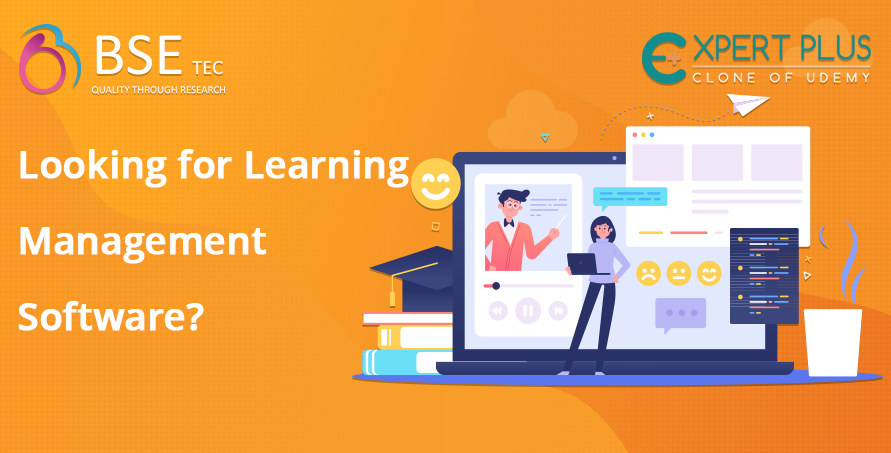 Have you ever used or visited any learning management software? You must have noticed how perfectly each of them has been created in order to provide essential services. But to be an effective Learning management software, a good managerial team is required and along with that, a good clone script that can give a better experience to the users. LMS can be categorised into many on the basis of which target audience it focuses on, sometimes it can be based on courses and certifications offered. For instance, an LMS might only focus on college students and offer courses related to them. Some might provide only certificate courses and not necessarily a diploma or a degree and so on.
If you are also interested about creating an LMS for yourself and improve your prospect in the online learning world, you can contact an app development company like BSEtec and get your work done through Udemy clone script. Udemy clone script is an identical script to Udemy app and similar to Lynda clone and coursera clone. This clone script can bring out a more customised and better application as it has been created using the most advanced technology. The Udemy clone laravel is one of the best micro-frameworks of all time.
With an app that contains features such as course options, certifications, online quizzes and tests and so on, you can attract many students and they can get an online education either at free of cost or at a more nominal charge. This is why most students prefer online education over traditional education and also because it is not time-bound, no pressure on students and they can study from anywhere they like. Another reason could be the fact that many job-goers like to do part-time courses to improve their profile and seek more knowledge, this saves time and doesn't require them to leave their job specifically to continue into academics.
If you want to learn more about Udemy clone script, you can check out BSEtec's Expert Plus Udemy clone PHP script created exclusively for LMS and you can even access the demo app and have an insight on how it can be used. You can customise and create an app of that kind to yourself and get wider users.