Why Live Plus is the best platform to broadcast your live streaming videos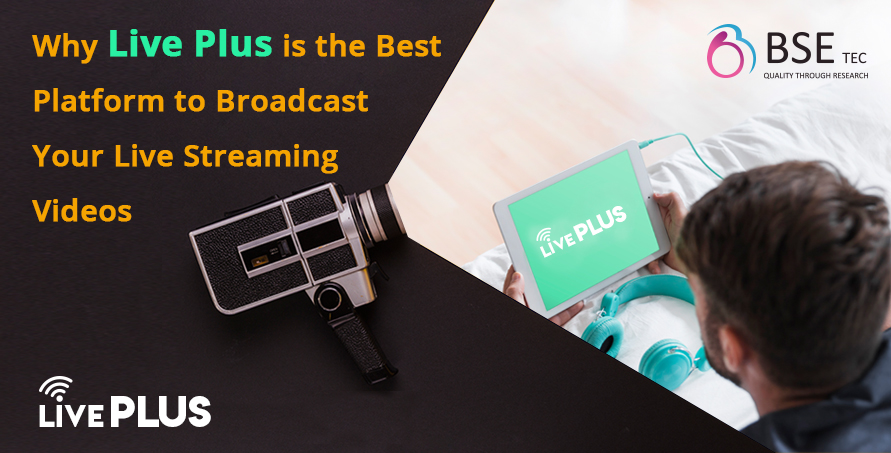 Life in today's world is fast-pacing and it's too hard to keep track of important events and happenings around the world. Live streaming app is one of the technological tools that have helped to keep up with the updates. People have started using live streaming platform for this particular reason and a lot of other features.
In order to create a live streaming app, one would require an error-free script created with inbuilt features and better accessibility options. Periscope clone script, bigo live clone and facebook live clone are a few scripts that can be converted into a perfect live streaming app. These are live tv streaming php scripts built with cutting edge technology. In simple terms, these scripts act as the building blocks for the apps that run smoothly.
Live plus is one of the high performing periscope clone scripts that help you own live stream. Being powered by kurento live streaming server, live plus provides a matchless high-speed streaming that makes it fun and easy for the users. Various utility options can be incorporated into the app as per the client's need. Users can start live anytime, anywhere and the only requirement is a stable internet connection.
Live video app clone like live plus has transformed many businesses as it is one of the tools for internal communication. Live streaming, for instance, can be used to broadcast a live talk or speech given by the CEO of the company. Any relevant user who belongs or doesn't belong to the company can watch it based on their interest or need. To make all these possible, live plus persicope clone
can be highly useful as it is ready for use and doesn't require additional coding or changes except theme customization.
Live plus includes features such as social login, comment, like, geotagging, go live, private accounts and so on. The app created using live plus can be downloaded from play store and app store which makes it an app suitable for all. Check out our demo right now and start away with your live streaming app in no time.