10 Key tips to monetise a food delivery system using a mobile app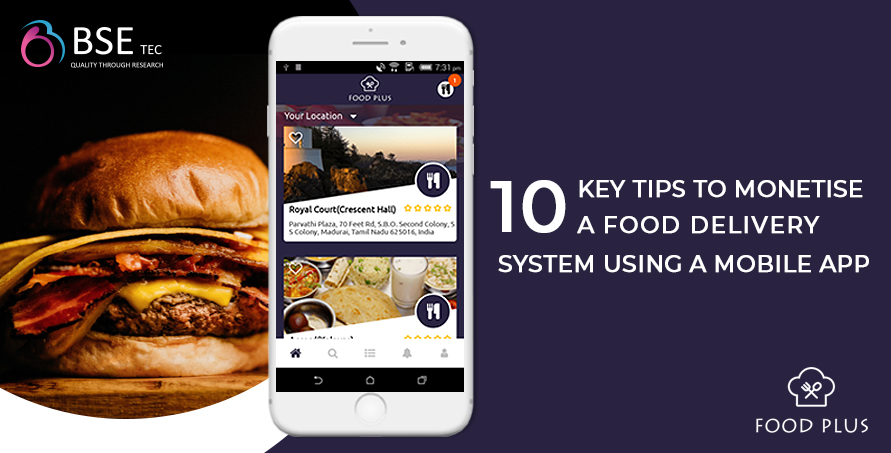 The restaurant industry is dynamic and ever-changing. Restaurateurs are always on the hunt for new and innovative methods to impress the masses. Thus the food delivery apps we all use on a regular basis came to exist. Haven't we all wondered at one point or another how people make money through a food delivery app? Here are a handful of tips to monetise a food delivery system using mobile app.
Delivery charges : The biggest revenue for apps like zomato, swiggy, food panda etc., is the delivery fee. A percentage of the price of the order or a fee depending on the distance is charged.
Primetime : During rush hours there can be an additional charge for lunch and dinner. For certain dishes, the prices can be raised or made available after paying an extra amount. Not only this, additional charges can be applied for swift delivery.
Advertisement : The site itself earns through advertisements. If the website has more number of visitors, which takes place if your website shows up within the first few results in search engines, then money can be made.
Bulk orders : Restaurants always order in bulk, so the actual price of the dish made will be comparatively smaller than what they actually charge. So, restaurants can save up on that.
Bulk cooking system : Since restaurants take orders online, they know roughly the quantity to make in each dish. So, they can cook it together to save gas and time.
Fewer employees : Since the restaurants don't have to pay separately for the waiter, the cashier etc., money is made.
Commission percentage : Food apps collaborate with restaurants on pre-fixed commission rates as per the order size.
Service listing : The app can also make money by allowing restaurants to list their services through the food delivery app by charging a monthly fee.
Delivery during unfavourable weather conditions : More money can be charged during peak summer, snowy or rainy days.
App homepage ads : The app makes revenue when the restaurants advertise on its homepage.
So, If you want to get your own food delivery script, FoodPlus, Contact BSEtec.