5 Reasons to use a live streaming script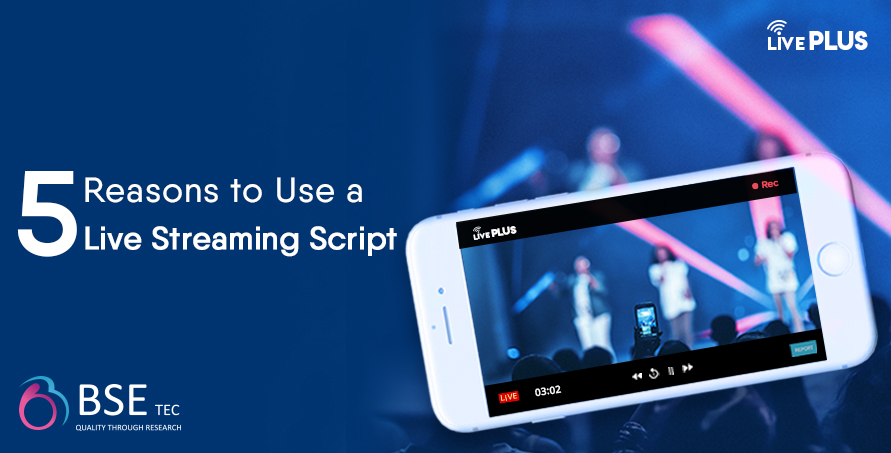 With the growth and spread of live streaming, streamers, influencers and promoters, online businesses are burgeoning. Live streaming encourages a healthy conversation between the streamer and audience and is the best way to multiply your audience and keep them engaged. Disregarding the power of live streaming is a huge blunder.
With a live streaming app clone, LivePlus, you have no initial post-production costs and your content can be repurposed for future use.
Cost-effective and viable: Live Streaming is just the same as the creation of a regular video, in terms of expenses, if not even less. This is because in a live streaming process you might not need much more than a steady network connection, good camera equipment and a live streaming app clone like LivePlus.
No time constraints: Live Streaming is more convenient than videos on demand since live streaming is longer thereby paving the way for a more extensive online reach.
Peek beyond the curtains: People are generally inquisitive and inquiring. They are dying to know what really goes on in your business. So, the company can showcase a new product or announce an event or a show beforehand, through the live streaming platform.
Realistic and unfeigned: Since live streaming is authentic and exposed, people relate better to the company and develop a closer bond with them. People now shun and repudiate highly edited videos.
Monetisation: Live Streaming is lucrative and can generate greater revenue and returns. You can charge viewers for access to high-quality content and exclusive interviews. You can advertise in between your broadcasts and promote products etc.,
Our live tv streaming PHP script LivePlus will definitely meet present-day expectations and establish a real-time connection between streamers and viewers in a seamless manner. It has great features like multi-broadcasting, social login setup, Angular 5 material design etc., So do your research and for more details, reach BSEtec.