Top 5 Reasons Why Freelancers Need A Website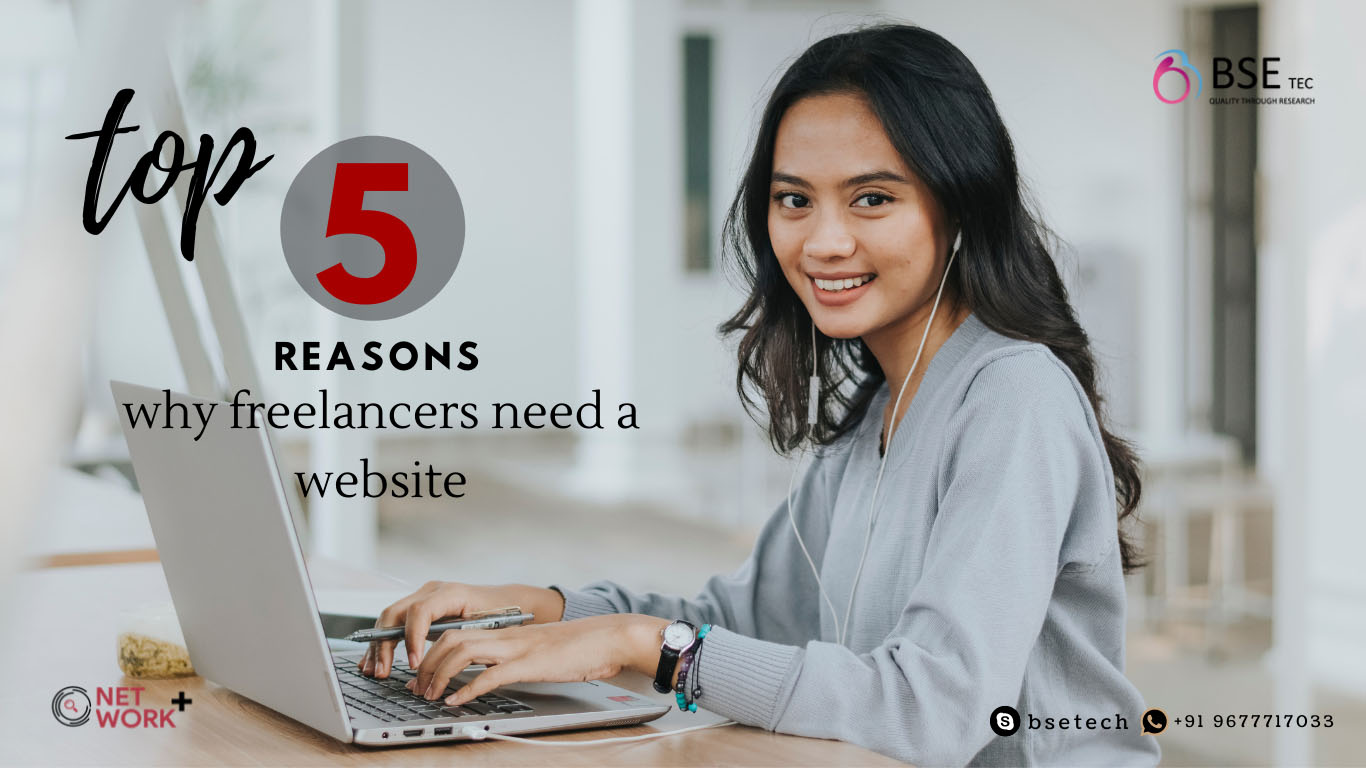 The year 2021 is coming with new opportunities for the professionals who have some skills like data management, Graphic designing, Web Development, Content Writing, Content Management, and much more. As in 2020, Most professionals realized that there is no such thing as security in the jobs for corporates where even their skills are not valued enough, Freelancing is getting growth worldwide where professionals are switching to it for full time freelancing career. Freelancing comes with huge risks and additional benefits. It's all about the passion of the individual and their confidence in their work that can help them build their freelance business. Today any freelancer can develop their business with the websites like Upwork, Fiverr, and freelancers. Also, there are many sources of development of the affordable Upwork clone app and website where freelancers can find and work for clients around the world. 
Why do Freelancers need a Website to Succeed in their Freelancing Career?
Freelancers need to have an online live portfolio where clients can see some of the work to examine the relatability and quality of the freelancer's work. Also, freelancers can showcase the testimonials from their past works with price quotes to offer to future clients easily. 
Freelancers website saves much time in communication between freelancers and clients as clients can easily explore everything about freelancers in the website and can get in touch with them from their only after knowing everything, Which saves much time in communication while giving the project. 
Today freelancers are not taking freelancing as an individual service but they are developing their profile and services like a full-fledged business. They are making their quality of work and client base the face of their freelancing business to make sure that they earn much more than the job opportunity they refuse to take. With the freelancer's website, They can easily build their online entity that would be recognized only by the quality of work they offer to their client base. 
When you have a completely functional and loaded website, then you wouldn't need to find clients as you can get quality leads directly in your website and profile for interested clients. You can even develop your client referral base from the website that you develop. Your website would take care of all the clients and the lead operations and all you need to do is get in touch with tha=em and grab a project by offering the best services respective to their needs. 
Today development of platforms like Upwork, Fiverr, and freelancers is much easier as today we have Upwork clone scripts available in the market. These clone scripts are much easier to use and the best part about them is that you can get every tool and feature in one place without going anywhere else. Also, the development of your website with a mobile application would be taken care of by the clone script provider itself. 
At BSETec, We are today offering the NetworkPlus – Upwork Clone Script to the brilliant minds in the industry who want to get their platform developed with high-end features and freelancing tools with affordability. This Upwork clone script is completely loaded with high-end features and tools to give you the best platform experience and being an open-source clone script, It is fully customizable so that you can add any integrations and tools according to your choice and requirement. 
Check out the fully free live demo of this Upwork clone script right now to understand how it can give a total value to your freelancing skills. Also, get in touch with us to know more about the emerging technologies in this category that you can integrate with your Upwork clone at NetworkPLus.