7 benefits of live selling for retailers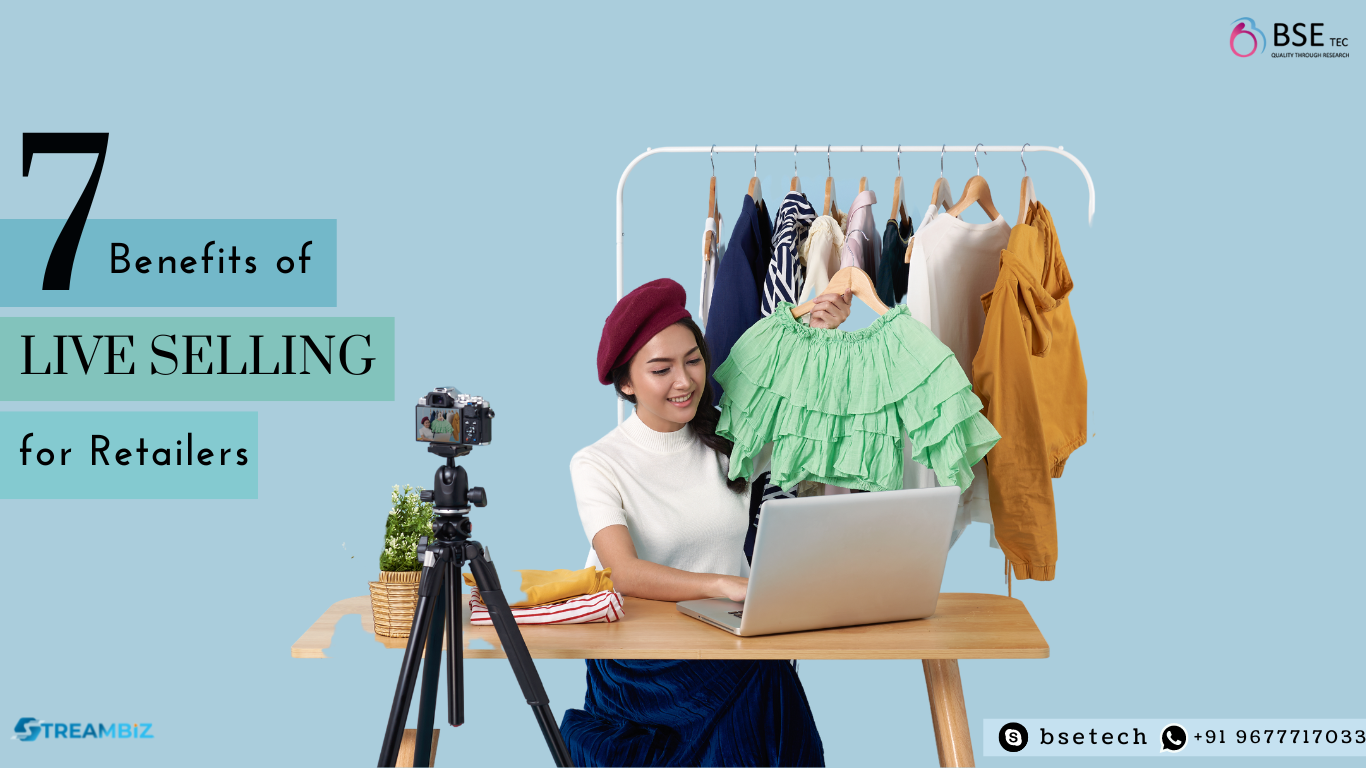 The retail sector could undergo a change because of living streaming. Particularly among generations that grew up with the internet, the confluence of video and retail is increasing in popularity. Live selling has been used extensively in retail strategy to improve sales and build customer loyalty. Besides these live selling offers you the following 7 benefits.
Engage with your audience:

Social media marketing has become the most important digital marketing strategy in the retail business. This is because of the unfathomable benefit we get from user engagement through these platforms. You can reach a bigger audience through it and engage them with the products and services easily. This builds trust and customer loyalty. This is what happens in selling platforms too. User engagement is the basic key factor. Live selling serves as a platform to engage your audience in real-time, which skyrockets the trust factor of your brand. Ask queries, and feedback about what to improve, when you engage with your customers inlive they feel that theta re a part of your brand.

Allow customers to buy in real-time: The internet, instant messaging and express deliveries have made humans crave instant gratification! Live selling serves as the right tool for it. Allowing customers to buy in real-time not only engages them but also aids in delivering the brand experience and giving customers assurances about fit, quality, and authenticity.
Create a personal relationship with your customers: Live selling offers a massive communication platform with the customers to interact with them to know their expectations. When you get feedback and work on it immediately they tend to have more trust in you, and by that, you keep on setting the bar higher to perform better. And, this drives you to exceed the customer expectation every time making you a strong customer-friendly brand with a loyal customer base.
Lower your return rates: Although online shopping has massive benefits to eCommerce websites, it has also brought many problems for them. The biggest challenge among that is the product return and refund policy. Every eCommerce marketplace out there knows the headaches of product returns and refunds. However, the business suffers a significant loss in shipment and reputation when a product is returned. Live shoppers are 40% less likely than other online consumers to return a purchase, according to Coresight research. Thus Live selling reduces the impact of returns and refunds!
Scale your business: When your customer base expands, your customer needs grow and as a result, you as an enterprise grow to meet customer needs. By serving your customers, serving yourself, and focusing on your goals, you'll have a recipe for success. With Live selling, you would have established a well-serving enterprise that automatically scales your business.
Stand out from your competitors: Live video shopping's human element and personalized touch help to change how they interact with customers online and boost sales.
Boost your conversion rates: Adding live streaming to your marketing mix can help you connect with customers and improve your online and offline sales since it has a human touch that online purchasing lacks. . Conversion rates are as high as 40%, according to Mary Ghahremani, CEO of live video shopping platform provider Bambuser.
Live selling has the support of major retailers. Others have established their own channels in contrast to those that have paired with well-known social media sites, such as Walmart and TikTok and Sephora, and Facebook. But the secret to higher revenue and ROI is to use your own live selling platform. To start your live selling business, check out the live streaming platform, streambiz. Contact BSEtec for more details and a live demo.