Advantages Of Clone Scripts For Young And Budding Entrepreneurs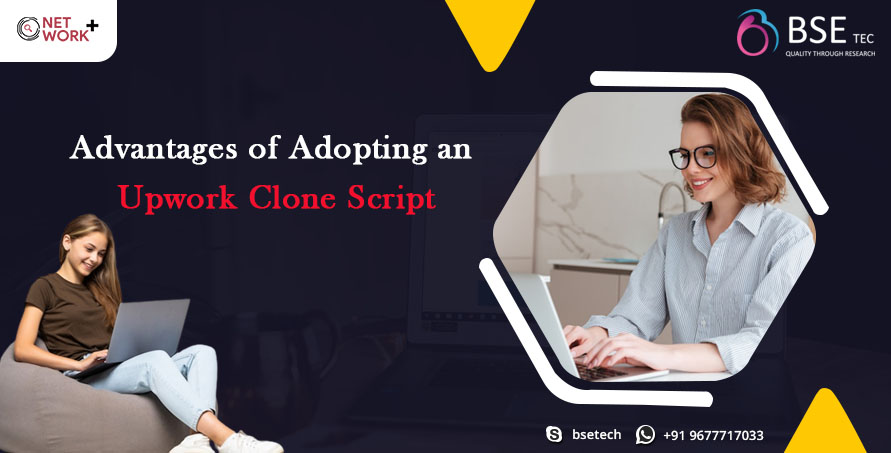 Building a great platform is the mission, for which every entrepreneur works 365. Every entrepreneur chooses the way they feel is perfect to develop their desired platform in the most efficient way possible. We know that there are many ways to develop your online platform of any kind with all the tools and technologies they want. Today the development of the online venture is much more valuable and easy in the industry as there is a much bigger scope of expansion and there is so little investment involved. There are many ways to develop your online platform (Website, Application, Etc). But there is one way that is known to be the smartest source of development as it is much easier to adopt and affordable. The way is clone script development. Clone scripts are easier to find and customize according to your brand. They are easy because the development process would be all covered by the clone script provider. 
The Concept of Clone Script
Clone script is actually the clean coded script all designed with the tools and features that entrepreneurs would need to integrate into their brand platform. They are ready-made scripts where you can add anything you want as they are mostly open source. These clone scripts are much affordable and advanced to use in platform development. 
We at BSEtec always try to serve in the industry with high-end readymade clone scripts that are more popular. The highlighted clone scripts offered by the BSEtec are 
Instasocial – Instagram Clone Script
AssetPlus – Realestate Management Script
NetworkPlus – Upwork Clone Script
ExpertPlus – Udemy Clone Script
PazerPlus – Ecommerce Clone Script
JobPlus – Monster Clone Script
LivePlus– Live Streaming Script
Advantage of Clone Scripts
Here are some of the advantages of using clone scripts in the development of clone app and websites
Advanced Development

– Clone scripts are always perfectly designed and developed software scripts where there are zero errors and you can get every advanced technology or tool from your clone script provider. With Clone scripts, the development process gets shorter and you can publish your application and website in a matter of hours.

Affordable

– Clone Scripts are much affordable and easy to find where you can get everything you want in your desired budget. Sometimes you can even get basic clone scripts to develop your online platform for free. They are affordable because they are readymade and the clone script providers got everything you need in one place. 

High-End Tools

– When you develop your online platform with an advanced clone script from a reputated clone script provider, Then you have a good chance of getting your hands on the advanced and high-end technologies available in the industry to get an edge on your competitors. It also brings an opportunity to be in the spotlight in the early stages because of the high-end technologies.

Free Benefits-

With Clone scripts, you can also get many free benefits such as free installations, Free system upgrades, free technical support, and much more with the advantage of using the free demo to experience the exact feel of the end platform that you would get with the clone script. 
We at BSEtec are all here to help you build your brand and we are always committed to delivering every requirement in the designated time and under the designated cost. You can always explore our services and products with the free demo and it would be better if you get in touch with us today to discuss your brand only at BSEtec.