Advantages of Freelancer clone and how to start your own freelancer mobile app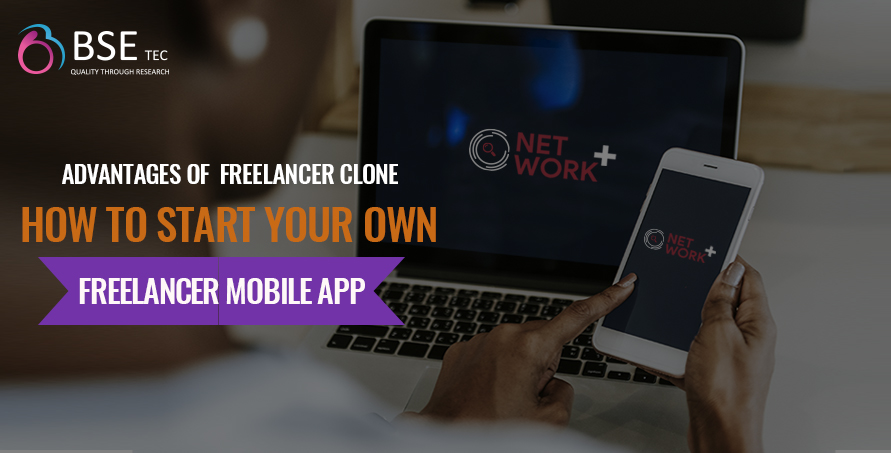 Freelancing is a hot topic of discussion nowadays. Earlier, Freelancing was taken up by very few of the top class of experts. But now with everyone gauging its perks, they no longer want to work in a regular day job. Freelancing is now reaching a whole other level, where anyone with wifi and a pc can become a freelancer. Upwork clone app, NetworkPlus is the alpha of Freelancing apps. Let's sneak a peek at the advantages a freelancer revels.
A freelancer has numerous benefits when compared to a regular employee. They can work on projects they care about; determining their own schedule. They can identify where their skills actually lie and work on their betterment. With our open-source freelancer clone, you can create your own personal network. You can make a name for yourself going by a brand name. Being a freelancer means there are responsibilities, you need to write an invoice mentioning the sort of service or product you intend to provide your customers, you should send proposals to clients, and deliver work in time.
You should take care of marketing, networking, finances etc., You can work from any corner of the world and you aren't tied down to work in a specific time window. You are paid handsomely. Some may earn in different currencies, so thereby earning much more than those in regular office jobs. You decide your own rates and working hours. You play by your rules and don't have to tolerate nonsense from anybody. So, what more can you want! Upwork clone, Network Plus is loaded with expedient features like separate login for client and freelancer, transaction and dispute management, extensive job search, rehire freelancer, reuse job post etc., Even you can get your own freelancer mobile app. You just need to notify us and our talented team of experts will put together and take care of everything for you. Head straight to our website now!