Apache Cassandra – The highly scalable NoSQL Database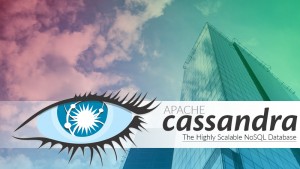 Apache Cassandra is an open source distributed database system, where they have been enhanced in accordance with ascendablity. Cassandra supports all basic data types and it's designed and flow's with p2p symmetric node process, rather than of using master or named nodes, in order to bypass single point of failure, automatically looks for partition among data with all nodes in the database cluster, and where root or administrator has the power to determine what data needs to be replicated and can specify the no.of. Copies of the data will create. Where all this process are managed and stored by adopting cloud infra which provides replica access across multi-data also handles all failed nodes by replacing with no downtime and finally it delivers the data in short span.
As their response time gets reduced it performs outstroming services and deserves as the best distributed system and also serve as both real-time operational data store for online transactional applications and a read-intensive database for large-scale business intelligence (BI) systems. Implementation is done in real time application like Social Media (Facebook).
Today where most of the online applications have database requirements that exceed the capabilities of legacy relational databases. But they need data to be responded back with low latency or needs it with less response time by providing option you can both write and read data anywhere, and thus this makes reduction is software and operational costs.
Few Cassandra features are,
Handles high incoming data velocity and Supports very high data volumes.
Data arriving from many locations with no single points of failure & constant uptime
Supports simple transactions
Deployed in horizontal scale out fashion
Data written in many locations
Non-relational databases use new and unfamiliar architectures and data models. To satisfy the requirements makes use of CAP theorem to get compromised.