Are you looking for an upwork clone script?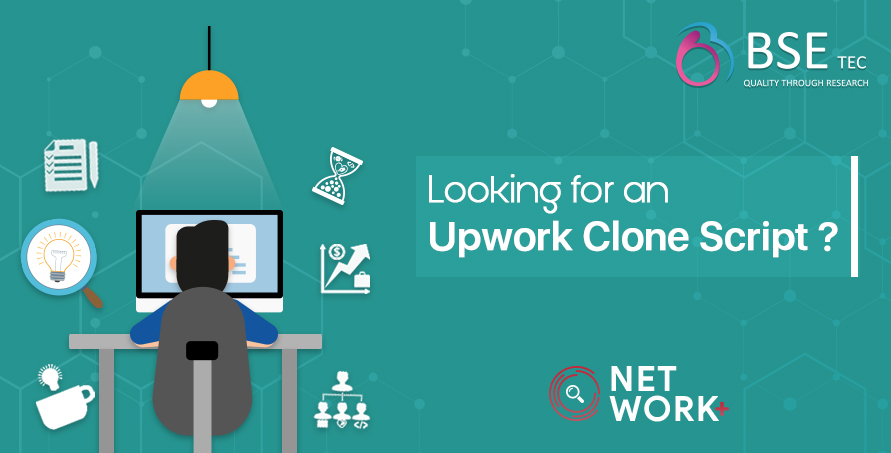 Here's a tip to choose a perfect script.
There is a hike in the demand for online jobs in recent times because of the advantages that accompany those jobs. The real need of the hour is to find out the best freelance website that acts as a good mediator between the freelancer and the client. Upwork app has been a very dynamic and successful model in that aspect which is why its clone script is quite famous in the creation of a similar website or an app. Upwork clone is basically a freelance turnkey script that gives an instant solution to your need for a freelance app.
The upwork clone like Network Plus helps you to build a freelance job bidding website in a seamless way. It acts as an intermediary between the clients and freelancer, connecting them, resolving issues and providing a better service to both the ends. This turn-key script is fully loaded with all the features and doesn't require further coding or bug-fixing procedures. The key players of the app are clients, freelancers and admin. So we have made sure that the app satisfies the need of all of them and prevent any dispute. The app comes with built-in managerial setup such as escrow management, dispute management, commission management and so on.
The freelancer can enjoy features such as chat room, extensive job search, connects history- where the freelancers can keep a track on the jobs they have completed so far, user wallet, membership, etc., On the other side, the client can get ratings and reviews about the freelancers and many other features. But the common criteria for both the users is the security check they ought to undergo, to provide a safer work environment and eliminate fraudulence.
There are thousands of clients looking for freelancers to get their work done remotely. You could start your venture right away and reach heights using Network plus upwork clone script for your freelance website. Check our demo app from the app store or play store and choose Network Plus upwork Clone script.