Benefits Of Creating Online Job Search Sites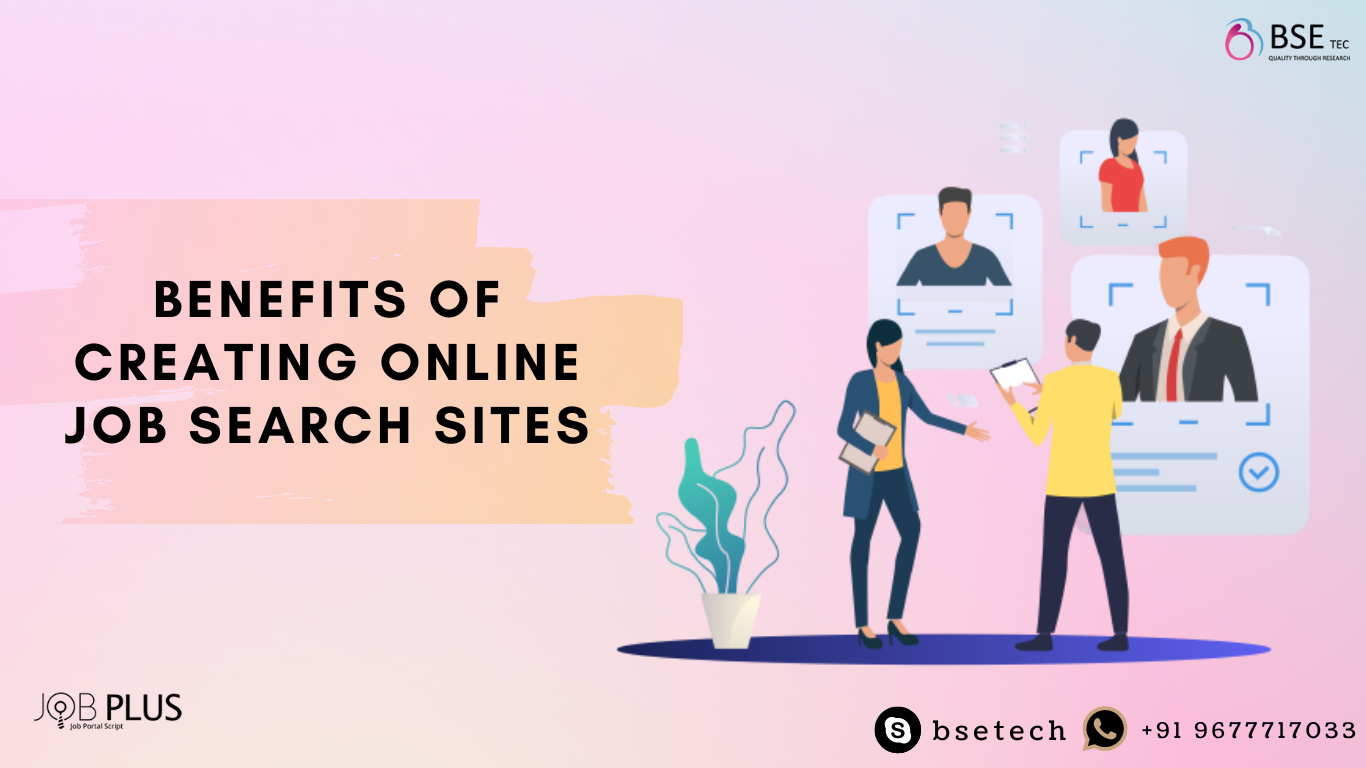 According to CMIE, almost 40% of those who lost their jobs as a result of the Covid-19 epidemic, translates to around 27 million individuals losing their jobs as a result of the epidemic. Rising unemployment rates necessitate the creation of new jobs and opportunities. With the increase in job options, unemployed individuals are gaining ground. This significantly increases the user base of online job portals or job boards. 
Job Board Or Job Portals: A job board is a sort of employment website that displays job postings from employers. Job boards might be general or industry-specific, such as IT, retail, healthcare, or hospitality. By pooling job postings, job boards or job portals connect employers with potential employees. Here is a list of benefits of creating online job portals.
Most Economical And Affordable Solution
The first and foremost benefit of an online job portal is the monetary benefits it offers. An online job portal requires less initial investment cost and gives a high ROI in the long run. Creating your own job portal is one of the most cost-effective online or mobile app development alternatives available for a job marketplace. As a result, you can allow the user to apply for all the job postings for free. This will help you attract more applications to your portal and have them rely on your services.
This is one of the most valuable advantages that any Jobberman Clone website or Job platform can offer its users. When you sign up for a job portal, you will receive regular job updates. This will keep you motivated to look for and apply for higher opportunities in your profession.
Job Notifications or Job Alerts
As soon as a job becomes accessible on the market, the portals are capable of informing you of its availability via the notice, push notifications, emails, and SMS. You can now just click on the notification, read through the job description, and apply for it.
Job portals will keep each applicant's personal information separate from the other applicants. During the screening process, only the recruiting organization has access to the complete resumes of individuals. This allows the individual to search for better job opportunities while remaining anonymous to their current employer.
As a user, you can search for jobs that match your qualifications. With the use of cutting-edge technologies such as artificial intelligence and increased search capabilities. You don't even need to look for a job. Simply upload your resume and wait for the AI to identify a suitable position that you can apply for after reading the job descriptions and other details.
Hiring the best custom web portal development services can assist you in incorporating all of the required elements into your portal so that you can reap all of these benefits. So, if you want to launch a one-of-a-kind consulting firm or other jobs recruitment-related business, creating your own job portal can secure your success. Why still waiting? Hurry and get your hands on the best online job portal PHP script, Job Plus. Contact BSEtec for more details and a free demo.