Benefits of Hiring a Machine Learning Developer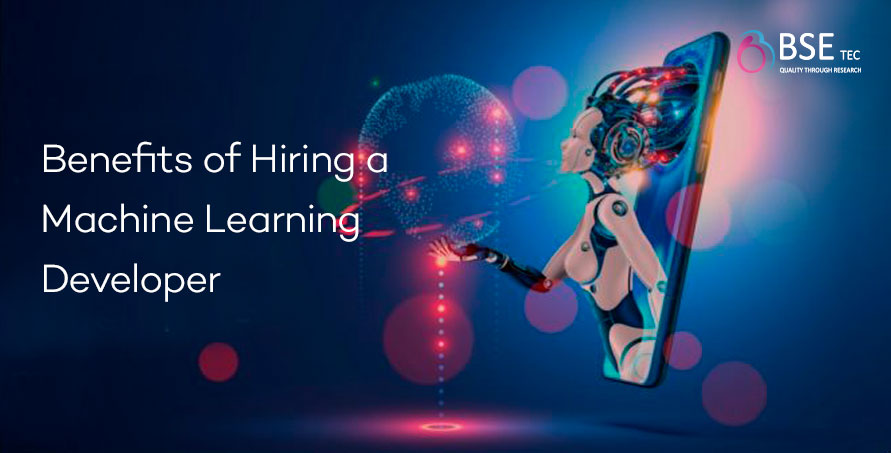 Last year was a pivotal year in Machine Learning. With every success of ML, we are becoming more and more dependent on it. With everything getting increasingly sophisticated in this digitalised world, we're enabling machines to learn and adapt on their own. A good example of ML is the recommendation in Amazon, Netflix, Myntra etc., The more time the user spends on the app, the more accurate its recommendations. Keeping this in mind, you should know that BSEtec is the Best machine learning development company.
Creating an app is quite easy, but implementing ML is a totally different ball game. It can only be done by Machine Learning experts. With our machine learning solutions, you potentially save up on production costs and time. We've got the best recommendation mode, it keeps tabs on the customer's activities and interests, purchases, buy later or favourites section, etc., on the app and lures them by showing them products they might be keen on.
By hiring our machine learning solution providers, you can streamline and enable a seamless business transition. Our solutions can help you harmonise your supply, sales, etc., You don't even need to invest in providing customer service, as we provide an Al-driven chatbot which can guide customers in the site and offer good solutions. We also have tools which can study your customers' requirements and what they think of you, so you can make better decisions. So, why take the trouble when you got us to do all the work for you. Get to our website for more particulars.