Best futuristic technology inventions for a business in IT field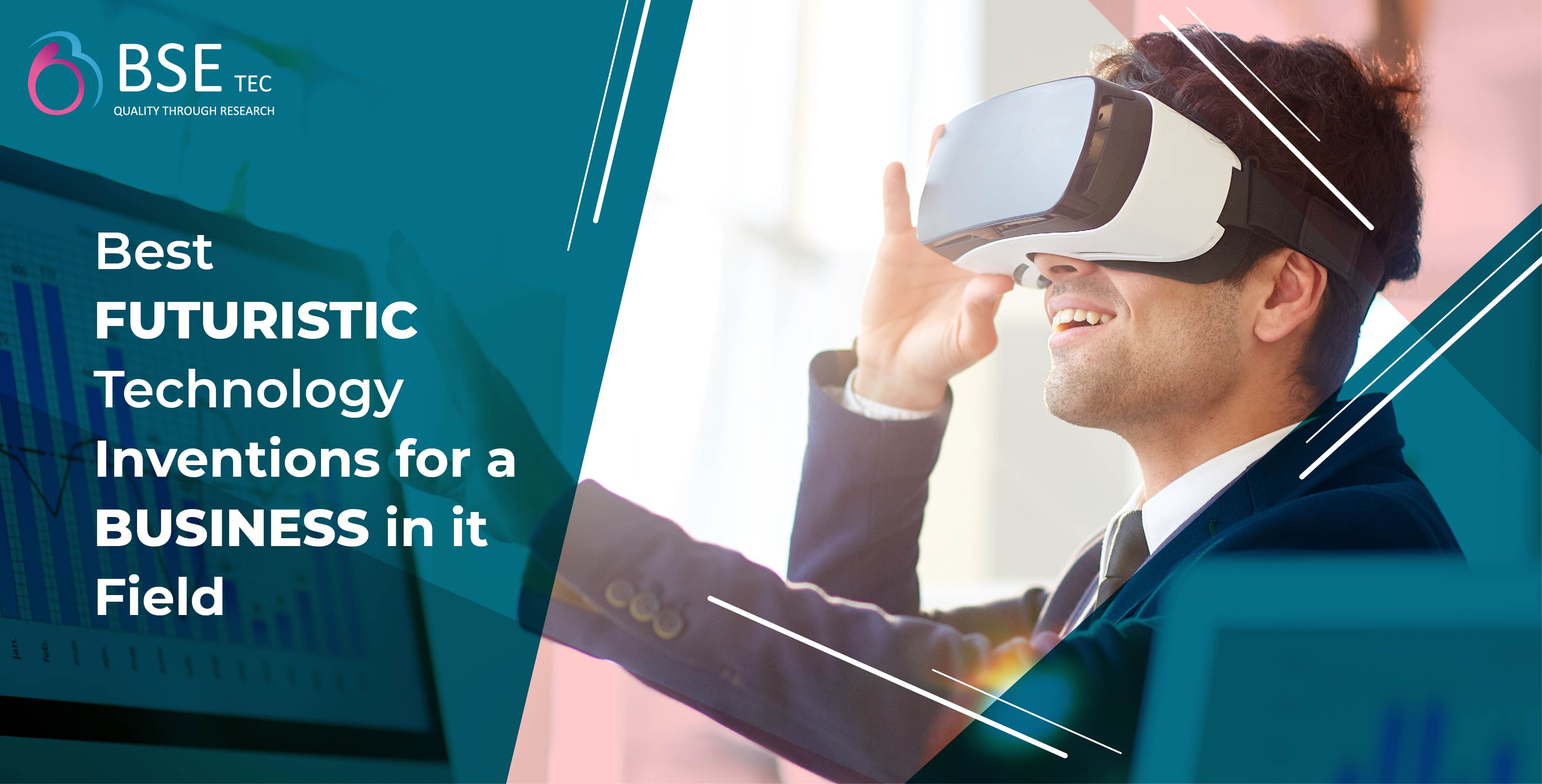 Inventions and innovations are part and parcel in the field of IT. With new technologies coming in, the business strategies also keep evolving for better. The technology trends in 2020 are all about integration of human workforce with robots and automation. We see a lot of automated machines emerging to replace certain hard work. For instance, 'Bandicoot', a robot to perform scavenging and working in the manholes, has been invented and the Hyderabad government has replaced most of its manual scavengers with the robot. It was initiated as a CSR project and turned out to be an amazing initiative. So the idea is to make everyone's life better and optimised.
While a lot of people worried that robots might cause unemployment to the downtrodden, it has been proved otherwise as the government ensures an integrated system. The humans control the robots or machines and monitor them while the robots execute the work. Also, it requires maintenance and servicing, which opens up more job opportunities. A study also predicts that there will be three job opportunities for one job that is done by the robot. However, the three jobs aren't as hard as the ones performed by automated machines or robots.
Here's a list of technologies that are going to revolutionise the world and can be termed as the future rulers of the IT industry:
IoT:
IoT, like any other technology, has its timeline and has seen a vast growth since the concept arose in the early 1980s. Many companies have already integrated their services with IoT to provide sustainable solutions. In future, IoT is likely to enable various automation including self-driving cars, automated maintenance, meeting both homes as well as business needs.
Blockchain technology:
Blockchain technology is known for its non-forgeable, distributed data storage system that can revolutionise the world in a better way if adopted rightly. Again, blockchain has various use cases and can help us cut down a lot of costs including the third party transaction expenses.
AI:
AI has reached our homes already, we have AI-based television including the biometric system that helps to connect the machine and humans to ease life. Enter a website and there you see a chatbot, ready to assist you any time. It's all high time for AI to reach out to more people and make sure that no one is left behind. AI cameras have helped identify criminals and not just the field of security, but any area you may name, the technology has its way to automate and simplify the work.
AR/VR/MR:
Augmented reality is one of the greatest business strategies of all time. it simplifies the work and gives the user real-time data, saving a lot of time. For instance, you can walk into a shop with AI-based app in your smartphone, as you browse through the products, you can see the facts, infographics, price and even reviews, which makes your shopping experience worthwhile. On the other side, VR or virtual reality offers an immersive experience which is super-gratifying and engages the audience better than any other media. Mixed reality is the integration of AR and VR to bring a satisfying experience.
These technologies are the base though they are at the nascent stage and the rest come up with time and trends that either repeat from the past r find themselves out of nowhere. Other future technologies include space tourism, either literally or through technologies like MR. These technology ideas come out from brainstorming or at an unexpected time. When you hear the phrase, welcome to the future, that is when the real revolution begins.