Best Ideas to Develop A Successful Instagram Clone App Solution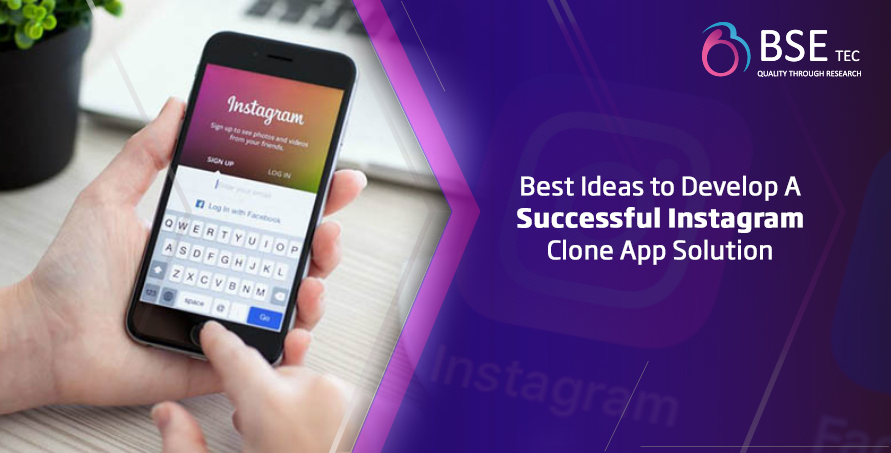 Instagram is one of the most popular social media sites in the current world. The platform has about 600 million active users every and a staggering 14 billion US Dollars revenue had been generated as of 2019. The reason for this rampant success of the app across the various nation is the engagement possibilities that it offers. Instagram app is a live example on what the internet users would demand from a platform like social media. The app is filled with features that are constantly updated based on user feedback. Now, the Instagram clone script from BSEtec is out for the business enthusiasts. InstaSocial, an exclusively developed Instagram clone for iOS and Android has various features and benefits for the users and the admin.
You might be having a dream of starting an online platform for photo or video sharing and cannot find the right place to start. It's common to be so because we cannot find as many scripts with the features that we look for. However, with InstaSocial, half your work is done and all that is left for you to choose is how your app should look like and a perfect brand name that catches the attention of the users. InstaSocial makes your app seem trendy, easy to use and accessible by everyone regardless of the smartphone that they use.
The Instagram clone script has different features like photo and video filters, editing tools, notification, easy login option, follow users, edit profile info and privacy settings, which makes it a whole package. The feed can be scrolled down as new posts keep emerging right after the users publish online. Captions, comments and various attractive features make the app lively and familiar for the users.
You can start an online business with the app and promote the use of your app to the local as well as international users after all the internet has no boundaries at all. Bsetec has worked on Instagram like app development for months together to come out with a perfect script, ready and tested for quality.
To grab this chance and become one of the leading social media platforms, begin your journey with us, our Instagram clone serves as a pillar of support in your new venture. Let us know how we can help you, we are most happy to help you out. Check out more features at https://www.bsetec.com/