Best software for Online Education and How does it work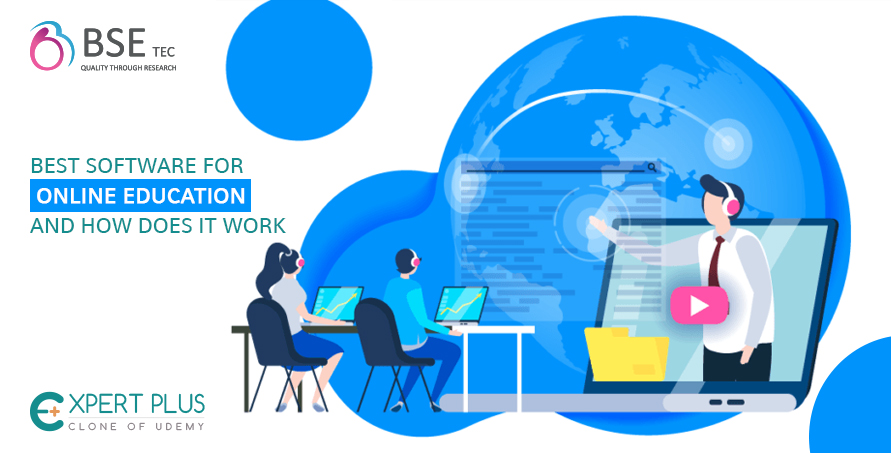 Learning management system is an overall platform to conduct online education activities. Anyone can build the best LMS software and all it takes is to find the right clone script to build one. You can easily get LMS software open source code from online like Expert Plus for a nominal price. Usually, these clone scripts come with fully automated features and only a few customisations are required before the launch. Creating a potential learning management system involves app development plus continued effort from the admins to provide various offers to the students and the tutors who are pretty much the people who make the app functional.
Creating an online learning website or an app can be tedious if done from scratch, this is why LMS can be created using clone scripts which are turnkey. The exact features of the existing e-learning apps can be obtained with few adjustments and modifications according to the context. It is visible that almost 70 per cent of the current education system is running with the help of online education tools such as video conferencing, online lectures and e-learning app. So, it is the best time to start up an LMS software.
Let's look at how it works:
A super admin controls the app and can decide what kinds of posts can be made, they also create a banner that would appear as soon as one opens the app.
There are two options for the students, regular or premium membership; the latter gives the power to access more courses. Students can get free or paid courses for which they can use online payment gateways to pay the fee.
The tutors can upload their course from which they earn a certain amount apart from the commission that's given to the admin. Also, they get to earn proportionally as the students count increases.
Students can subscribe to any course after payment; after that, they can choose a flexible time to listen to the classes which are either pre-recorded or updated ones.
Students can clear their doubts with the tutors using the internal messaging system. They can also get opinions from the previous students by going through the reviews put out by them.
The students get to write online tests and quizzes and as they pass the final test, they get a digital certificate of completion.
Then the students can put out their reviews based on their experience.
Create a simple E-learning app during the lockdown and help thousands of students in learning what they love. Check out Expert Plus clone script, today!