Best Way to Promote Live Streaming Videos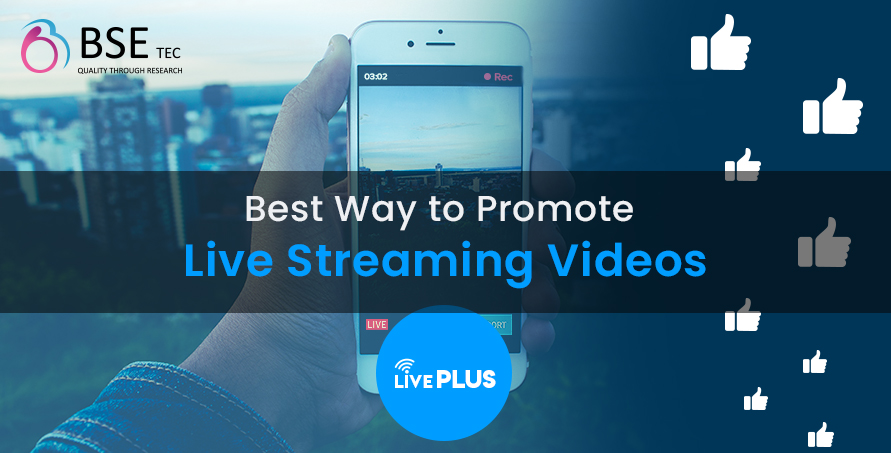 In would be disheartening when you start live streaming and there are less or no viewers. The ultimate purpose of doing a live video streaming would not be fulfilled and might lead to a waste of time and effort. Communication is the key to gain the attention of the relevant audience in any case and the same applies to live video streaming as well. Unless your audience knows that you are about to start a live video, they would not check out your page voluntary every time.
To make this communication possible, the live streamer has to take the following steps,
1. Inform the people around you:
Face-to-face communication is always the best and it is important to consider the people who surround you while you start a live video, tell them in advance and ask them to share it with the people who might be interested or get benefited out of your video. Ensuring that the people know your profile well is also a part of the communication.
2. Give notification to your followers:
Giving an alert to the users prior to starting the live video can make them be prepared. Tell them the exact time and date on which you are about to live stream. For instance, a boutique which sells women attire might post an alert on a live video that is about to come up with the exhibition and sale of dresses on an offer price. This triggers the audience to anticipate and there is an increased chance of more users watching the live video.
3. Intimate via social platforms:
Using social media platforms like Facebook, Instagram etc, the live streamer can intimate the audience to log on to the live video app and check out what the video is all about. Sharing the time and link will also help as the users are likely to share the same using their accounts, thereby increasing the count of prospect audience.
4. Notification:
When the d-day comes, the app itself notifies the audience on the live streaming as soon as you start. This feature is available in apps like Periscope, Instagram Live etc., The user would generally pop in and check out what is new and as the content amuses them, they might stay until the end. Make sure to respond to their queries via the comment section.
The above points are simple ways on how a user can increase the viewership of their live video. If you want to own a live streaming app where thousands of famous personalities, businesses and individuals would make good use to develop themselves, it's a great idea to start!
Creating a live streaming app is a piece of a cake when you have a live video streaming PHP script like Live Plus. Live plus is a periscope clone script available at BSEtec and provides various feature and best user interface for a live video app. Using live streaming scripts is recommended over the creation of all-new app from scratch because it is way easier and comes with almost no issues. To know more, check out live plus demo app from the app store or play store or contact us at bsetec.com