BSEpic is Coming Right on the Heels – A Grand New Launch of BSEtec's Sister Concern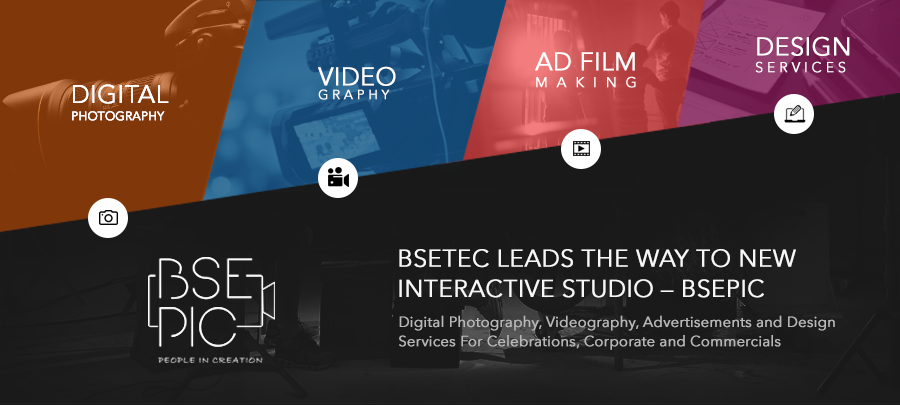 When we decided to forge a new sister concern of bsetec.com, the teams embarked with an all-out effort in research, planning, design and development. Finally, we bang with the delighted result: the all new BSEpic.com, the exclusive company for Photography, Videos, a wide range of Advertisement services and Designing services in Bangalore.
bsetec.com was born to its parent company, the Brick Steel Enterprises, the leading construction company in Salem. With BSEtec  in the world of Digital Technology Solutions, we make headway to the Advertisement arena.  Now, BSEpic has blossomed with the same passion and commitment for the projects and clients ahead.
BSEpic specializes in capturing moments, as they happen. Our service will definitely appeal individuals, families and companies, for our clean user friendly approach. BSEpic is inclined to offer:
Photography Services
Wedding Photography
Product Photography
Architecture Photography
Pet Photography
Portrait Photography
Videography:
Ad films
Corporate Videos
Short Films
Designing Services
Logo Design
Banner Designs
2D animation