BSETec announces the launch of Network Plus upwork clone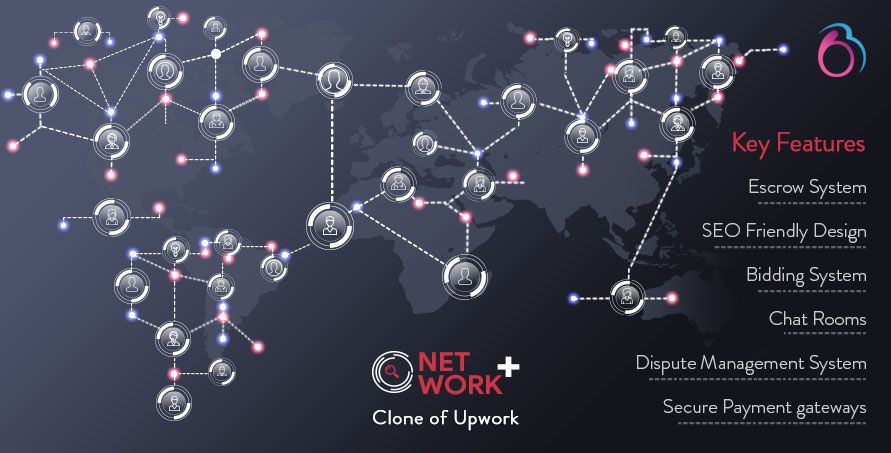 The most awaited moment is here as BSETec is ready with Network Plus Upwork clone, a script to develop online freelancing websites. BSETec's Network plus is a readymade script which can be used to create a freelance job bidding website that would just resemble upwork and freelancer websites. Network Plus has been created using cutting edge technology that have the potential to develop a highly efficient freelance job bidding website.
Looking for Freelancer clone.
BSETec has considered the growing demand for good freelancing websites and created Network Plus script which is the exact upwork clone that makes it easier for those who are looking for a script to create an online job bidding portal. With Network Plus upwork clone, your freelance portal turns operational and its easier management options make it very much reliable and user-friendly.
The following features make Network Plus a perfect tool to start your freelance portal:
Any number of jobs can be posted and bids can be created on a timely basis. This helps both freelancers as well as the clients because it makes the job more flexible to time and payment.
Two-way login lets the client and the freelancer to login and to have separate access to features. These unique IDs can also be created using social accounts.
Category management lets the user predefine their interests and accordingly the jobs will be displayed.
Skill management lets the users to include their skills and edit it whenever they need in order to help them present themselves as a prospective freelancer.
Freelancer and client rating and reviews help to estimate before committing to offer or accept a job.
Network Plus has an escrow system to ensure a smooth transaction of money from the client to the freelancer on completion of each job.
Membership feature helps to purchase the tokens to submit a proposal for a job.
Dispute management helps to alleviate disputes arising due to miscommunication in real time.
Chat Room is an in-built instant messaging service in which the users can exchange their ideas and clarify doubts. It also supports the exchange of media files.
Secure Payment gateways ensure safer transaction and the users have multiple payment options as well which reduces their burden and eases the task of updating membership and buying tokens.
Hourly & fixed rate project handling: The freelancer is prompted initially about the deadline of the project and the fixed rate for some projects, this gets the job done quickly.
Freelancer / Client Profile Verification: The super admin reviews the proof of identity of both the freelancer as well as the client in order to get devoid of fake accounts and fraudulence.
To know more about Network Plus, check out our free demo at https://www.bsetec.com/upwork-clone/