BSEtec Parks Its Mobile Application For LandHolders – Trulia Clone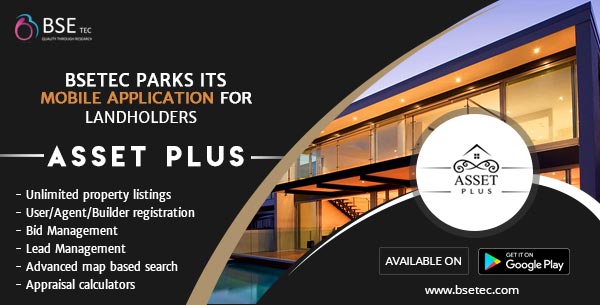 BSEtec team has parked its  next ground down landscape arena exclusively with one step Mobile Application for Landholders, the TRULIA CLONE . The all new versatile Mobile App, the TRULIA CLONE has been launched and it allows creating a comprehensive property or real estate marketplace portal from your hands-on Mobile device. With this intricately built template, can manage unlimited number of users, who may be the buyers or the sellers or the agents in the real estate realm.
TRULIA CLONE Mobile application is perfect to build,it empowers with Interactive design, Easy navigation buttons, Search Filters , Save search , Email alert, Advanced search and Mapping functionality , Reviews and Rating Feature, Comprehensive property management tools, High-end image uploading facility, Picture quality etc. Makes to deliver with accuracy and boards on under Top Charts in App list.
Enlighten and hands-on functional features of TRULIA CLONE  are,
 Under the various property categories, can list and manage numerous assets in detail.

Invokes 3 segmented registrations namely User, Agent and Builder.

Layered out with Criteria for  handlers (User/Agent and Builder) to have the premium membership to post their property for sales.

Grooms with an option for the user to locate towards a particular agent, either by Agent's Name or the Company Name or State or City, in order to sell or buy a property.

Creating a bid with maximum, minimum rate; expiry date; and several other criteria is possible.

Point to point communication evolves between user and the agent, who can assist to achieve with right decision making with no time latency.

Manages the constant move with advanced mapping features. It enables you to track and monitor

to locate a property through a map and to know if their basic amenities are at the reachable distance.

Incorporates Free Mortgage Calculator, Affordability Calculator, Rent or buy calculator  to ensure regarding property's  estimated price tag .

Share your Reviews and Rating to enhance the decision making.

Your constant enthusiastic  support is absolutely required for us to make our new TRULIA CLONE

 Mobile App version  to a reach out its goal with great highs.