BseTec's ASSETplus Hits the Market – The Ultimate Real Estate Management Script, Inspired from Trulia and Zillow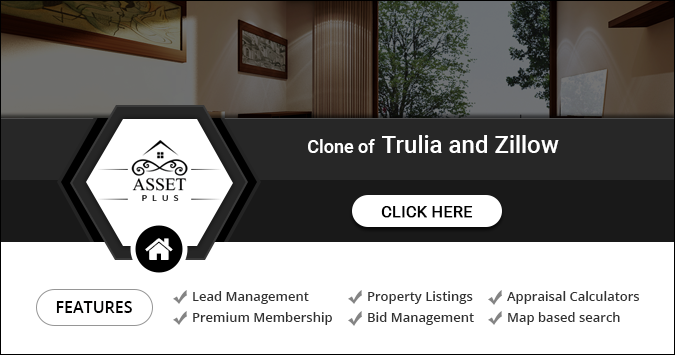 BseTec team has created its next exclusive script, the ASSETplus. The all new script, the ASSETplus has been launched and it allows creating a comprehensive property or real estate marketplace portal, almost immediately. With this intricately built template, the admin can manage unlimited number of users, who may be the buyers or the sellers or the agents in the real estate realm.
With the responsive layout feature, ASSETplus is perfect to build a site that can be accessed in mobile and desktop devices. The clean design, easy navigation buttons, simple menu options, comprehensive property management tools, high-end image uploading facility, etc, make it trendier.
Attractive and functional features of ASSETplus include:
Under the various property categories, any number of assets can be listed.
Premium membership option helps the admin to earn from the membership amount; while the members get some added benefits.
Map Based Advanced Search tool allows the users to locate a property through a map and to know if the basic amenities are at the reachable distance.
The users can directly deal with the agents, who can help to get the right property, within no time.
Creating a bid with maximum, minimum rate; expiry date; and several other criteria is possible.
Free Mortgage Calculator to estimate EMI for property loans, property tax, insurance amount, etc, to find the approximate amount required to be paid.
Free Affordability Calculator to check if a loan taken to buy the property is affordable.
Free Rent or buy calculator to find which is economical in the long run.
Tools like notification, blog, social media connection, etc, help for faster reach.
Your constant support is absolutely required to make our new ASSETplus a grand success.
For live demo:  https://www.bsetec.com/trulia-clone/