BseTec's ExpertPlus Version 2.0 is All Set to Hit the Market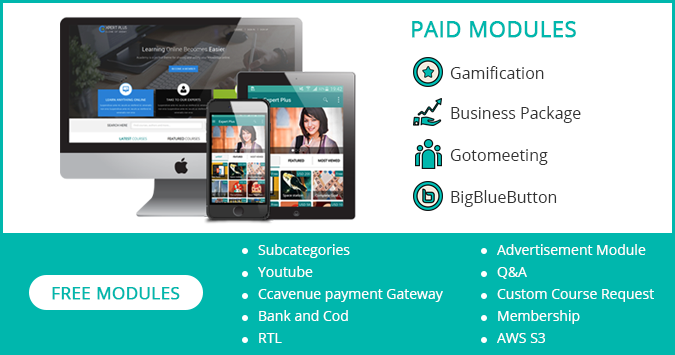 BseTec is ready to launch ExpertPlus 2.0 version, with plenty of appealing features.
Earlier, BseTec team gladly launched its ExpertPlus, the product created from the inspiration of Udemy, the world class online education marketplace. It was released in the market on November 6th 2015 and since its launch, it has been in great demand that there are 100s of customers and the number keeps increasing.
One of the most inspiring features of ExpertPlus is any person who do not have the technical knowledge, yet want to start an online education marketplace, can handle ExpertPlus. ExpertPlus version 1.0 enjoys the ultimate success owing to is customizable feature. Apart from the in-built features, we added plenty of features in it, according to the needs of the customers.
With the little updates then and there, ExpertPlus has become one of the flagship products of BseTec. To make it more appealing, we wanted to add on more modules to the product and then came the decision of releasing ExpertPlus version 2.0. The new version 2.0 has both free modules and paid modules, which can bring more benefits to the admin, tutors and the learners.
Paid Modules:-
1. Gamification
2. Business package
3. Gotomeeting
4. BigBlueButton
Free Modules:-
1. Subcategories
2. Youtube
3. Ccavenue payment gateway
4. Bank and Cod
5. RTL
6. Advertisement Module
7. Q&A
8. Custom Course Request
9. Membership
10. AWS S3
We need your continuous support to make Expert Plus version 2.0 as a grand success as the version 1.0