Building a live streaming app clone: The Basics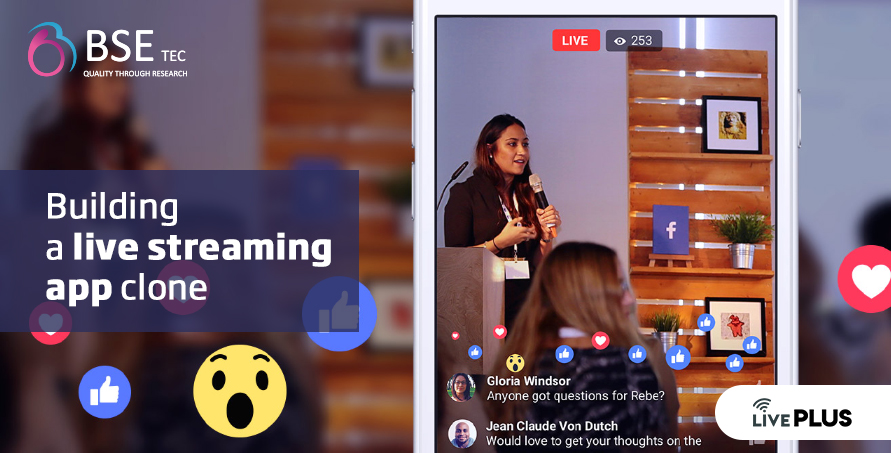 Live streaming app, like every other technological application, is open to all possibilities. So many innovations have come up since its inception and we can anticipate further development in the near future and beyond. To create a flawless Live streaming platform, you need to focus on certain areas such as the target audience, availability of data to ensure seamless streaming experience regardless of the device used and from the marketing perspective.
Most of the Live video streaming apps come for free of cost and certainly depend on the advertisements for revenue. Now, for the advertisers to trust your platform and reach out to you, the platform must be designed and maintained properly.
The following are certain things that you should look upon before you start a live video streaming app:
The app should have an easy user-interface
The video player should stream high definition videos
Ensure that the app adapts to the RAM memory capacity of any device.
Compatible to multi-device screens.
Download option for offline viewing.
Secure streaming platform to avoid hacking and data theft.
Once you are done ensuring these basic requisites are met, you can go about with the live streaming PHP script and create the app. Here's step-by-step guidance on how to create a live streaming app that attracts both users and advertisers:
Select the area that you want to serve. This is important because your app will be designed accordingly to meet the purpose.
Choose the right clone script, it could be bigo live app clone or periscope clone script and so on.
Customise your app and make sure that the essential features are included.
Launch the app in play store and app store to serve different mobile users.
Promote and monetise your app with the help of promotions and advertisements.
If you have a confusion in choosing the right live video app clone, go for Live Plus. It is an exclusively designed live streaming app with top-notch features and best user- interface. Some of the features include replays, a map view, multi-broadcasting, live comments, notifications, social login and go live. The app can be updated every once in a while to enhance better user experience and to match with the trends. To learn more, check out live plus demo and reviews.