Building an NFT Marketplace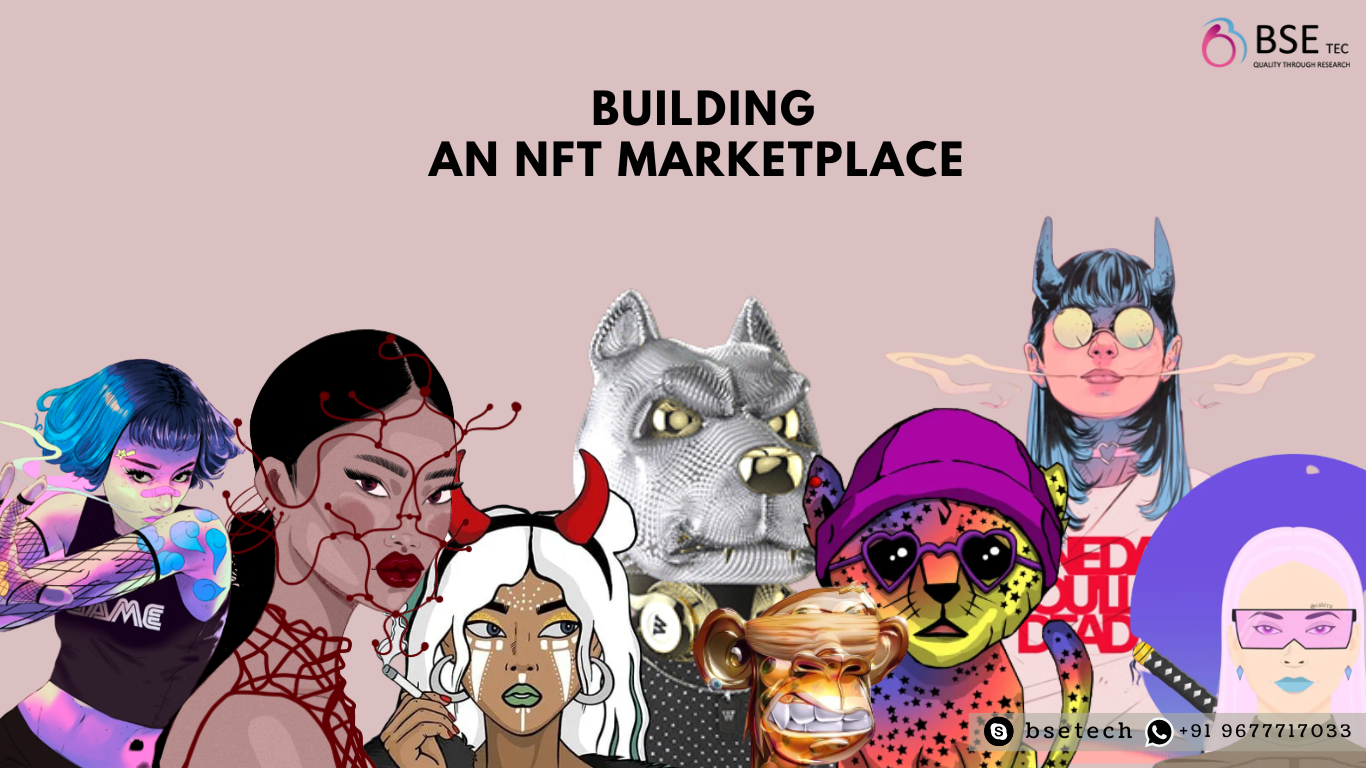 You have two options for creating an NFT marketplace. You can either build an NFT marketplace from scratch or purchase a clone script. However, we recommend that you create an NFT trading platform from the ground up. Because each NFT space must be unique in order to attract users' attention.
Most Popular NFT Marketplace Websites
OpenSea:

NFT marketplaces such as OpenSea are among the most popular and oldest NFT platforms in the world. It features nearly every type of NFT, including music, photography, NFT art, sports collectibles, and so on. More than 150 cryptocurrency payment tokens are supported by the OpenSea NFT platform.

Nifty Gateway:

This NFT platform saw the most impressive NFT sales. Nifty Gateway is the NFT marketplace that has previously sold the two most expensive NFTs. The first is Beeple's CROSSROAD, and the second is Pak's The Merge. As a result, you can be inspired to create an NFT marketplace similar to Nifty Gateway.

Rarible:

Rarible is an NFT art marketplace where you can buy and sell various types of art and collections. This NFT platform has also collaborated with some well-known brands in order to protect artistic works as well as create and sell NFTs.

Async Art:

Async Art is a type of NFT marketplace art that is also referred to as programmable art. Each work is composed of masters and layers. The NFTs are the masters, whereas layers define some of the unique elements that make up art. Furthermore, everything here is tokenized.

SuperRare:

SuperRare is known as an NFT marketplace that prioritizes art. Because it brings a more art-oriented attitude to the NFT space. According to reports, SuperRare only accepts 1% of the artists who apply. This exemplifies the highly curated and out-of-the-box artworks available on the NFT platform.
The steps involved in building an NFT marketplace are,
Step 1: Choose Niche: As you can see, the NFT platforms mentioned above have different niches. Similarly, select a niche for your NFT website or app development. Determine your area of expertise and then choose a specific niche. You can even hire our NFT software development team to help you optimize and estimate your NFT niche.
Step 2: Choose NFT Marketplace Development Company: To create an NFT marketplace, you will undoubtedly require the assistance of a software or mobile app development company. Select a few companies and present your NFT art marketplace concept to them. After that, choose the one you believe is best suited for your NFT apps and websites.
Step 3: Work on UI/UX Designs: Always keep in mind that UI/UX designs are crucial in gaining loyal users for your NFT marketplace. Choose your UI/UX design in such a way that it is aesthetic,  user-friendly, and easy to navigate in the future.
Step 4: Front End Development and Smart Contracts: Once you've completed your NFT market design, it's time to turn your ideas into reality through front-end development. Boom!! Your NFT website and app are almost ready to go live. You must use smart contracts for backend development in addition to creating the NFT marketplace frontend.
P.S: The NFT marketplace's backend is quite different. Because the NFT marketplace is a decentralized platform, nearly all data over here is authenticated by Blockchain. 
Hire developers with experience in developing such NFT platforms.
Step 5: Test and Plan to Launch NFT Marketplace: Define and identify each bottleneck in your NFT marketplace website and app. This phase includes functional and non-functional testing of your NFT platform in order to avoid bugs before the final launch. So, the next step is to prepare for the launch of the NFT marketplace. Create a launch strategy for your NFT app and website.
Key Things to Consider for NFT Marketplace Development: There are several key standards that must be met when creating an NFT marketplace. Essentially, your platform should be safe, transparent, and decentralized.
Concerning the security of the marketplace components, you should consider cloud security solutions that can assist you in protecting your confidential data. When we talk about transparency, we mean that the payment process must be error-free and free of unexpected errors. Blockchain technology can help you run your cryptocurrency transactions smoothly. With this technology, you will have a clear picture of every transaction that occurs on your NFT platform. 
To build your NFT market place contact BSEtec, a top-notch. We strive to deliver custom-tailored NFT Marketplace by utilizing the potential of modern tech fads. As one of the pioneers in NFT Marketplace development,  Our high-end NFT Marketplace solutions are not only feature-rich but also platform-independent. Experience the future firsthand with our cutting-edge NFT Marketplace solutions and services.
24/7 Support

Swift Launch

Cross-Platform Compatibility

Productive Solutions

Professional Developers