Create An Udemy Clone App And Foray Into Online Course Offering Platform Today.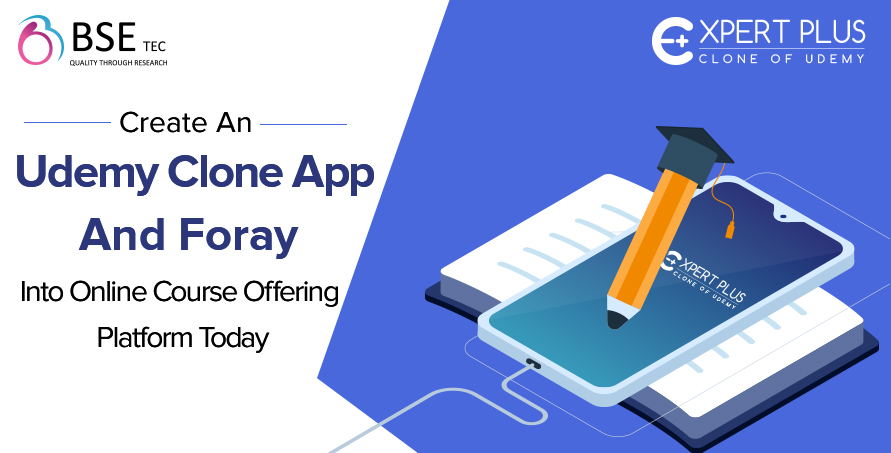 Not everyone fits into the traditional school model, and online tutoring software provides another way to meet the diverse and unique needs of students. Online education is gradually gaining popularity as students look at ways to combat the high costs of traditional education and workers look to further their education while still maintaining a full-time job. With this in mind, we have created an LMS software called Expert Plus.
Our Udemy clone app offers courses in a more hands-on manner. Students who take up online classes become motivated, individual learners. It is a platform where educators collaborate, to continually improve and support the success of each learner. These courses are not time-bound as classes may run year-round and it offers enrollment on a rolling basis. Students can team up with colleagues and fellow students who have different strengths. Our E-learning software creates realistic content and comes up with real-world challenges for providing a first-class education to students. Exciting graphics, videos, and other multimedia content pull learners in and makes learning effective. To people who lack good, in-person education, online learning can open many doors. And not only this E-learning mechanism can cover 5 times faster the printed material of the book. Students also find it very easy to follow the syllabus after a break as they don't have to manually go through scours of printed materials.
If you looking to design your very own E-learning app, you can always contact BSEtec. We have great features to aid you throughout, like Laravel 5.5 framework, Forum management, Social login, multiple payment gateways and much more. You can visit our website for information and contact us.