Creating a Niche in the Online Food Delivery Business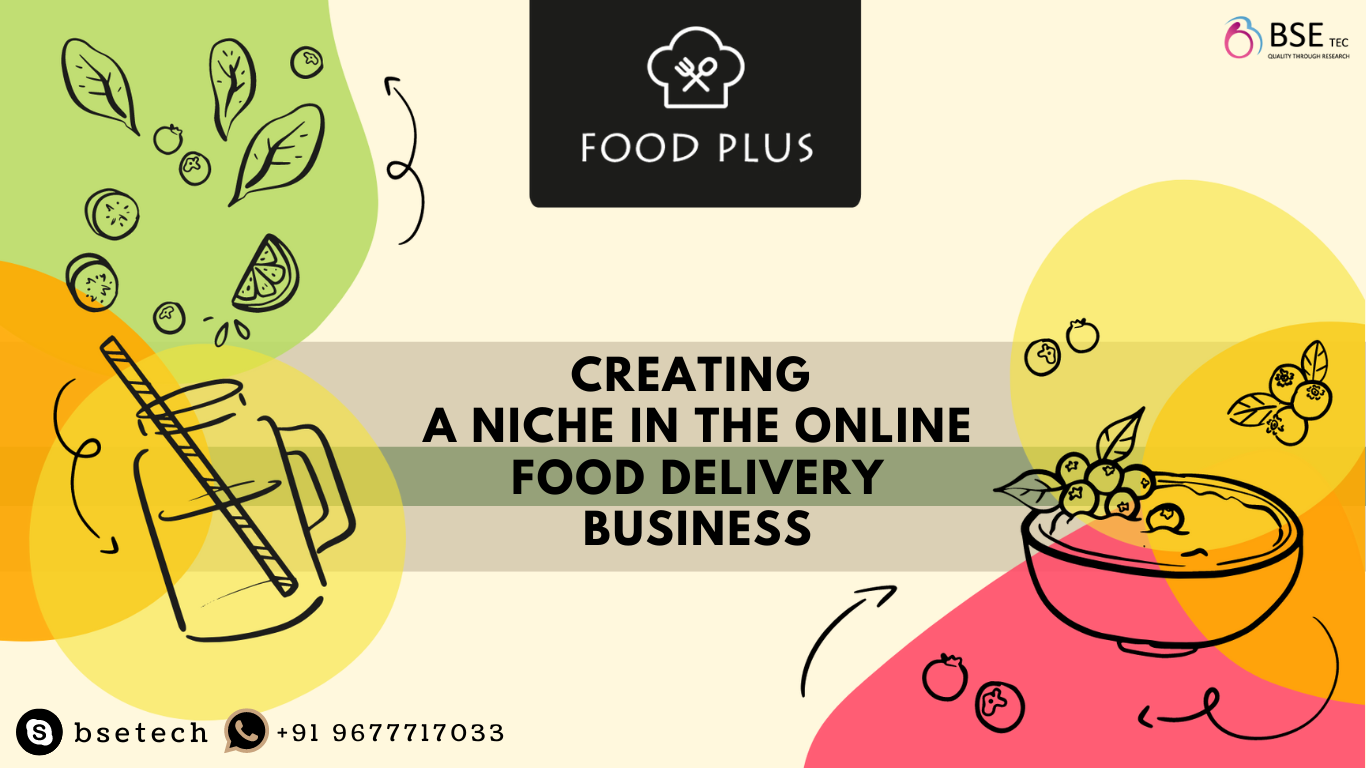 The issue with meal delivery is more than just delivery. The world is shifting toward convenience and having food delivered to their door. It makes it much more difficult for meal delivery businesses to deliver food to customers' doorsteps on time. Your competitors may provide the same or a lower-cost service in less time, so it is wise to launch a food delivery app in a particular niche. Starting an online food delivery business with your target audience and demographic is a smart place to start. It has the potential to open up a new market for meal delivery services.
Home-Delivered Workout Meals:

Launching an

online food delivery service

fully dedicated to pre and post-workout meals saves fitness fanatics the stress of cooking and calorie counting can be a deal breaker. You can opt for a food service that delivers a large choice of freshly cooked, nutritionally balanced meals to their clients' doors in easy, microwaveable containers. You can also provide whole meal planning options for various diets like Low Carb Collection, the Keto Friendly Packs, the Vegan Booster Packs, and more.

Vegan Meal Deliveries:

According to the Statista Global Consumer Survey on diets and nutrition in the United States in 2022, approximately 5%, or 15.5 million individuals, currently adopt a vegetarian-based diet. There are around 720,000 vegans in the U.K., counting for almost 1.2 percent of the country's total population. "Consumer demand for meat-free, plant-based meals continues to rise and veganism has become one of the largest trends in the last year," said Toussaint Wattinne, General Manager of Uber Eats in the UK. 

Healthy Nutritionist-Backed Meals:

The

healthy meal delivery system

has undoubtedly become a popular option for consumers whose days are jam-packed with errands, work, family, and other commitments. It provides individuals with peace of mind by providing an acceptable and convenient service that is also curated by highly qualified dietitians and delivered freshly cooked at one's door. You can also provide food options like a low-calorie, low-carbohydrate weight-loss diet, a vegan choice, protein-rich Fit meals, gluten-free and dairy-free dishes, and a universal Balance option.

Customizable Meal Delivery Services:

Choosing a customizable meal delivery service boasts incredible flexibility, including the ability to select the amount of desired servings, the frequency of delivery, and a mix-and-match option for meals. Furthermore, a

customizable meal delivery service app

that allows customers to rate and review dishes, allows the algorithm to develop a deeper grasp of consumer tastes and create a more informed selection. Personalized meals are sure to please everyone's taste buds, from seafood lovers to dessert seekers, which creates a loyal user base for your

custom food delivery app

.

Keto Meal Subscriptions:

A

food delivery app

that is completely dedicated to keto meals saves people from having to count macros and provides more exciting options than the same old tried-and-true meals. The number of people using keto diets and the quick and easy meal preparations that are designed to provide the body with vitamins, minerals, proteins, electrolytes, and healthy fats will always have a good market demand. You can also provide your subscribers with options to pick between a 30-meal plan and a 60-meal one, both of which include recipe cards and unexpected incentives to assist people to live a healthy, supported keto lifestyle.

Asian Meal Deliveries:

Asians account for almost 17 million people or more than 6% of the US population. Starting a food delivery service with Asians as your target market can be a wonderful place to start. Although 6% may appear insignificant, it has the potential to develop a new niche market for food delivery businesses. There aren't many authentic Asian restaurants on food delivery apps. More than 200,000 active users in the Asian community in the United States order food at least twice a week.
How Food Plus Can Help You With A Custom Online Food Delivery Business?
You can quickly establish your own personalized food delivery platform with Food Plus, the best Doordash Clone Script. Food Plus is a white-label solution that can be launched immediately and can be customized based on our preferences. Contact BSEtec for further information and a free live demo.