Design your own Freelance website similar to Upwork in a seamless way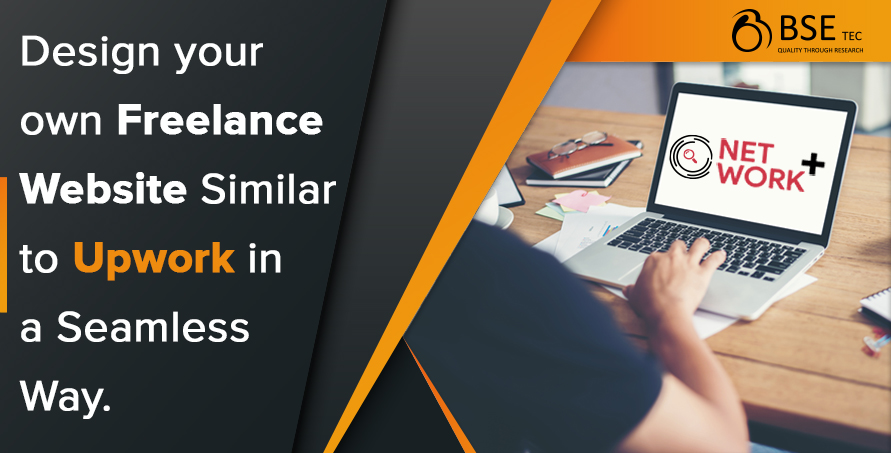 As employment opportunities are lowering day by day, freelance websites are gaining popularity among people. Freelance websites should be useful for people otherwise people will stop using it once and forever. To maintain credibility and reliability, the freelance website should contain essential elements put in order. To do it, Upwork clone script helps as it contains features similar to freelancer and upwork.
If you want to get an upwork clone open source, you can approach BSEtec for better ideas. We have network plus readymade Upwork clone that can be directly converted into a freelance website or app wherein people can find out a better company to work as a freelancer. The best part is that the freelancer doesn't require them to commute to the office. They can stay in their comfort and earn easily. This also helps various companies that register into your portal as they do not have to arrange an interview for the employee. They can simply find out a perfect freelancer who could get their job done for an optimum payment.
Freelancer website script, network plus contains features such as freelancer and client login, reviews and ratings, connect history, chatroom etc. As the website involves online transactions, care has been taken to ensure that there's no dispute, to do it a separate option for bidding and escrow management has been included with the app. The feature list goes on and the app has a responsive design to fit in any device which makes the accessibility easier and simpler for users.
If you want to design your own freelance website, it would cost more and take much more time compared to using an upwork clone script. Check out BSEtec's network plus demo app and understand how it all works. You can excel in the freelance website just with willpower and a right cloke script that can match the needs of your target audience.