Does Expert Plus Udemy clone help both teachers and students in Online Learning?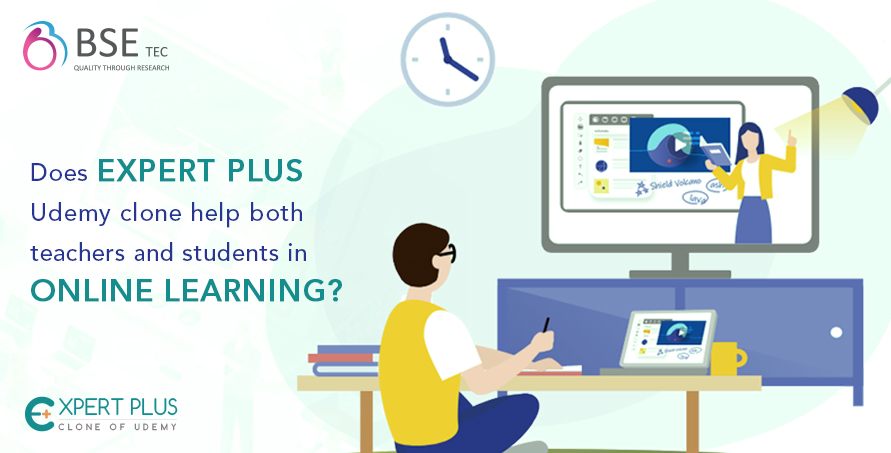 Online learning is a great source of knowledge for students and a source of income for the teachers. In fact, teachers can find it easy to teach online rather than a classroom because it gives them the flexibility to sit at home and have enough time for preparation and rehearsal. Also, the teachers can avoid commuting to college or schools all the way down to take classes. The same applies to the students as well. The teachers can record their lectures perfectly in whichever format they find comfortable and post them online for a nominal fee for the students to access. A learning management system is a complete package to manage, administer and keep a record of various e-learning activities.
An E-learning software can be used both independently as well as along with regular classroom learning. Also, E-learning is affordable compared to day school. To create an e-learning software, you would require an udemy clone or Lynda clone which can be downloaded from online. These clone scripts can be used to create a replica of the apps like Lynda, udemy and coursera within a very minimal time. Online learning can be fun, engaging as well as informative, to facilitate this, clone scripts like Expert Plus have the hi-tech learning feature which lets the tutors create and upload any format of teaching material, be it text, audio or a video.
The students can log in using social accounts and choose their favourite subjects to learn. Once they finish the course, they get a digital certificate which helps in building a good portfolio. The quality of the content outweighs the textual materials that the students get from schools, which most students ignore to read. Once they become familiar with online learning, there's no going back because it offers so many possibilities and choices. A student who is interested in learning a new language doesn't need to allocate time to learn, they can flexibly learn from wherever they are and whenever they could spare time. Perhaps, you can create an online learning environment now using Expert Plus udemy clone by customising it according to your audience and context. Get in touch with us to learn more.