Enhance Your Freelance PHP Script With These 4 Tricks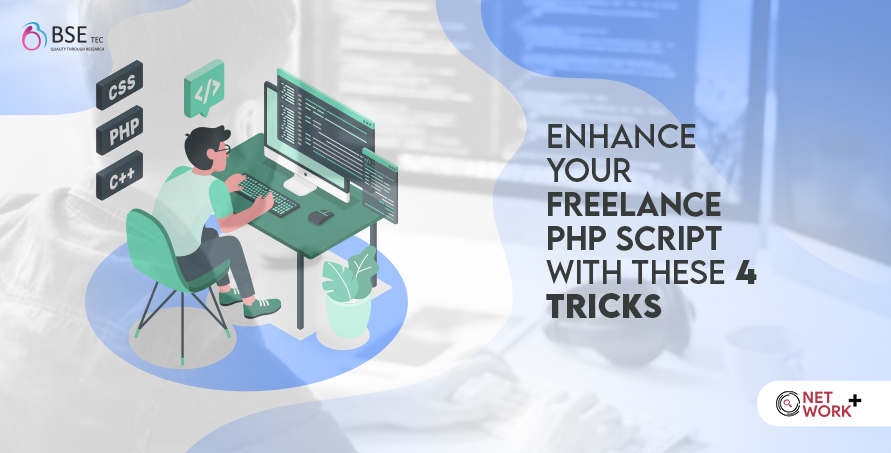 With the ongoing developments in technology, every sector has been shifting to online mode. However, with the emergence of the Covid-19 pandemic, most companies have been impacted and unfortunately, many people had to lose their jobs and some companies had to switch to online modes. In the meantime, online platforms have been gaining much prominence and are being considered as a suitable alternative to boost income.
The Need for Freelance Marketplaces
There has been a huge rise in the number of people going online to search for jobs and project work. Entrepreneurs and businessmen follow where their customers are going, and thus, they have noticed the pattern of how people are trying to become more self-reliant and independent by becoming their own bosses and having the flexibility to work from anywhere and at any time. So, these businesses are taking advantage of the situation and creating online freelancing platforms like Upwork, Fiverr, PeoplePerHour, etc. so that they can build a seamless bridge between the freelancers and the recruiters.
Why Use A Freelance Clone Script?
From-the-scratch development of any digital platform is extremely expensive and very time consuming, and therefore, many entrepreneurs are considering the best alternative of using a freelance clone script for creating a freelance website or app. 
Network Plus is the best Freelance Clone Script in the industry which you can use to build an app or site like Upwork.
Read 5 Desirable Features of Freelancer Clone that Attracts the Entrepreneurs
How Can You Enhance Your Freelance PHP Script? 
These are 4 tricks that you can incorporate in your Freelance PHP script to innovate and create the best freelance platform!
Have a User-Friendly Interface– Having a friendly user interface is really important. After all, the freelancer or recruiter is going to be handling the freelance platform for hours on end and they should not get bored or feel uneasy while using it. It should have easy navigation and the users should find the platform visually appealing and eye-pleasing. 
Have an easy registration process– The registration and login procedure must be easy and simple so that the recruiters or the freelancers do not need to spend a lot of time just to verify and log in. It should have social media login incorporated, like Google+, Facebook, Instagram and Twitter, so that the AI can read the details and autofill by itself, making the job easier and convenient for the users.
Use Escrow Method of Payment– The escrow payment method is a great way of keeping accountability for both the freelancers and the recruiters. It acts as an intermediary by keeping some money on hold from the recruiter, so that they can't exploit the freelancer via some fraudulent activity like vanishing after the project is done or vice versa. 
The script should be SEO friendly– The script should be made Search Engine Optimized, and that will help to elevate the rank of the website more than the others, which will create a lot of engagement and interaction by attracting a lot of organic traffic.
Final Words…
If you want to create your freelance platform using Network Plus, one of the best Freelance PHP scripts, then Contact BSEtec now for a live demo session.