Everything You Need to Know About Choosing White Label Solutions for Your Business!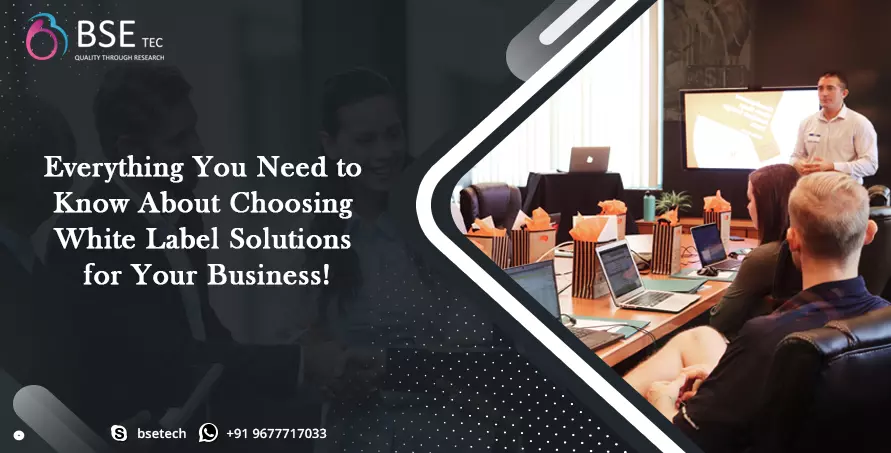 White labeling services as a concept is also reasonably simple in software development. A company buys a white-label product and sells it to customers under its brand name. White Label Solution developers are becoming increasingly popular because many business owners cannot afford to hire a large team of professionals to develop software from scratch. Here are some of the undeniable benefits you get when you adopt a white-label solution.
Branding Made Simple:

Ready-made products allow businesses to focus on branding rather than research and development. Of course, appropriate product knowledge is required. However, you avoid wasting resources on factors that would not have made a significant difference in the market. Reaching out to customers and telling them that you have a valuable product is what makes the difference.

Time and money:

Product development is a costly endeavor. Creating a separate team to build and customize products is expensive.

White Label clone solutions

enable businesses to avoid such significant costs. This arrangement allows them to concentrate on their core competencies rather than on secondary functions.

Less Risk:

The larger the organization, the greater the risks. Businesses can transfer the risk associated with the entire product development process to third parties by using white labeling services. Because companies like us specialize in product development, they are better able to manage and mitigate those risks.

Customers who are satisfied and happy:

In the end, it all comes down to the customers. Customer satisfaction is heavily influenced by how businesses deliver their products/services. Customers experience valuable transactions with firms as a result of a more efficient value chain, thanks in part to white labeling.
White Label products by BSEtec:
BSEtec provides you with the most efficient and robust white-label solutions. Our team is highly specialized in developing solutions that best meet the needs of the customer. The developers spend considerable time and effort developing features that help set the clients apart from their competitors. As a result, robust and scalable technologies are tailored to on-demand business needs, resulting in a one-of-a-kind experience. Following are our white-label products.
Wrapping Up:
White label solutions have assisted businesses in lowering costs, increasing business efficiency, and saving time and effort in order to focus more on their core competency.  BSEtec- PHP Clone Script Solutions Company, a well-known leader in the provision of robust on-demand white-label products with round-the-clock client support for all issues. The goal here is to assist everyone in doing what they do best. Contact BSEtec for more details and a free live demo of the products.