Expert Plus App provides the best online learning experience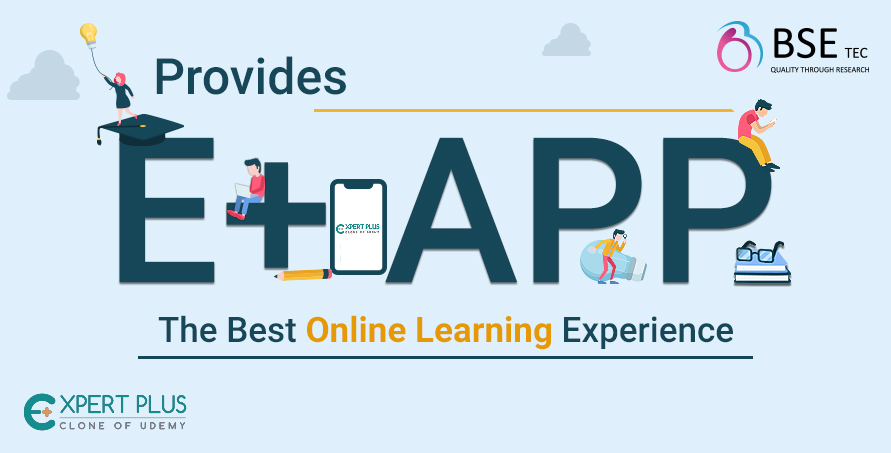 E-learning is a game-changer in the educational domain. As it brings learning to people instead of people to learning, it is no longer a last resort but rather the first choice of the people. Learning impacts every part of our life. It determines how good we are at our jobs, our ability to lead a team, our ability to innovate, yield and excel. Students must not be memorising and spitting out answers but they should talk about what they are learning, write and give their own views and apply it to their daily lives. Thereby, making what they learn a part of themselves.
With this view, we put forth an impressive Learning management software called Expert plus. With online tutoring software of our kind, the sky is your limit. By leveraging technology with the use of videos and other multimedia content students can see the concepts come to life. This incorporation of multimedia content enables students to have a deeper understanding, increased problem-solving capacity and the ability to take in a lot of information at a time.
Students have the ultimate freedom as it gives them power over how they will delegate their time towards different courses. It not only serves as a less intimidating environment and a self-paced instruction but also eliminates the expenditure of money for transportation and books. They become culturally sensitive as they have a chance to network with peers across nations while implementing projects. They can also improve their technical skill as they navigate through the LMS and programs. Students can earn academic degrees online, from a career certificate to a doctorate and can get job placements, career counseling as well as be self-employed.
Our Udemy clone app, Expert plus is like your career compass as it not only assists those who are just starting out on their careers but also those who are seeking a promotion. Our E-learning software creates a seamless learning experience with smart features like Laravel 5.5 framework, Forum management, internal message system, Course certification etc., with credits easily transferred to your respective universities and institutions. If you desire to create your own online tutoring software, contact us and access the demo app in our website.