Explore about E-Learning software in today's digital era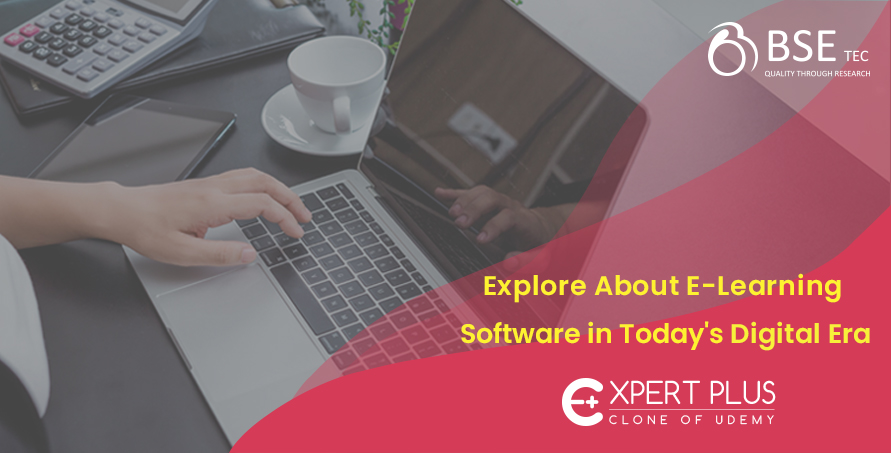 The world at present has a huge population with an obsession towards digital technologies. With every other field getting disrupted, the field of education is also exposing itself to the disruptive technologies. This opens a wider opportunity for people trying to establish a b2c model in this field. E-learning software is one of the tools that make this possible and simplifies the existing education system.
The E-learning platform is the one that enables the student in every individual to get the right education without disparities. Online learning is simple yet sophisticated with a lot of features that can't be availed from conventional learning which makes it ideal for not only students but also for people from all walks of life.
If you are wondering how an ideal e-learning platform can be created at low cost, udemy clone script is the answer to all your doubts. Udemy script is a turnkey script that can be effectively utilized to create an LMS software like udemy, coursera and Lynda. If you have never used any of these apps, they are simply designed to enhance education for all through interactive classes consisting of video lessons, infographics, audios, text material and so on. These platforms also contain tests and exams to evaluate the skills and certificates are provided based on performance and participation. Best of all students do not require visiting any study centre or college to acquire education.
Now you can create your own online tutoring software using Expert plus udemy clone which is a PHP script created with all new feature and consists of a bootstrap responsive design. The app contains features such as instant messaging that makes the class interactive despite the fact that there is no face to face contact, social login option lets the users connect through their existing social media accounts rather than spending time to fill forms. The app has easy navigation and better accessibility that eliminates the frustration that users get usually when the pages load for a longer than anticipated time.
To know what the other features are, check out our webpage and use our demo product made using the udemy clone laravel framework. Use expert plus udemy clone to get your dream learning management software today!