Facing Loss in your restaurant business due to COVID-19!! Find your own way using our script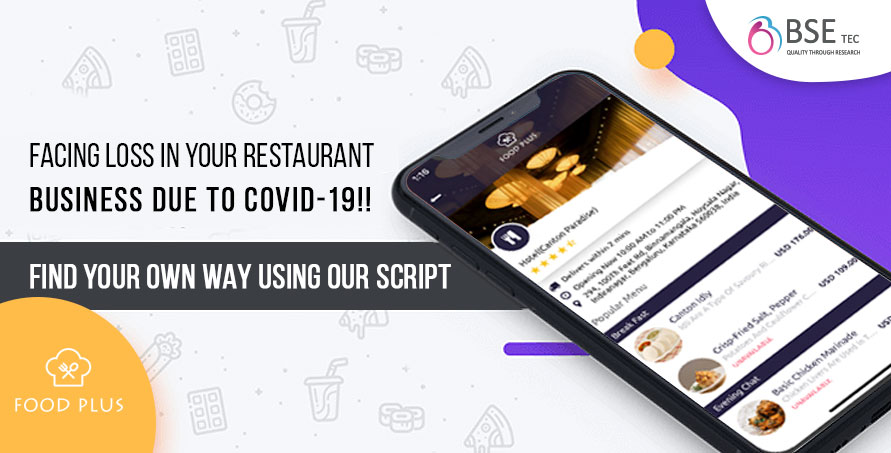 The world is hardly the same, due to the epidemic COVID-19 and would take many years for it to recover to its former state. And since the outbreak, everyone's panicking and choosing to stay indoors. Not one is ready to risk their life even to have a single bite outside. So to social distancing, the restaurant business is struggling to survive. Well, BSEtec can keep you afloat and take your business to new ventures and greater success.
Our readymade food delivery app script, FoodPlus, is a saviour in such a global crisis. Your restaurant can deliver food to the hungry eaters quarantined and restless at their homes. This is the right time for restaurateurs to rise up to the occasion and build a reputation for themselves. Our online food ordering script can help you do it.
Our app has accurate waiting time predictions, quick and safe food delivery with a tracking option, food is neatly packed, untouched and maintained at the ideal temperatures, online menus with daily offers, discounts and combos etc., Through reviews and ratings the restaurants and eateries can make right their flaws and offer better services. They can track down their finances like revenue, salaries, inventory etc., Moreover, picky eaters can personalise their own dish right from the app, without having to make a single call. To get hold of our food delivery script, contact us at the earliest and get the better of this pandemic.